Netio PowerCable IQRF 901
A smart power extension cable with IQRF
Company info:
Name: NETIO products a.s.
Street: U Pily 3/103
City: Praha 4
Country: Czech Republic


Info about product
Product ID: 85371091
Category: end devices
Status: Available
Manufacturer Name: NETIO products a.s.
HWPID: 3
Power Supply: 230V / 16A
Manuf. Location: Czech Republic

NETIO PowerCable IQRF 901x
NETIO PowerCable IQRF is a smart power extension cable that communicates over the IQRF LPWAN network (868 MHz). The 230V/16A electrical socket features electricity metering (A, V, W, TPF, kWh, Hz) and can be switched on and off with full IQRF Interoperable support.
Using the Smart connect function, PowerCable IQRF can be connected to the IQRF wireless network. The DPA protocol can be used to control the output or read the measurements (V, A, kWh, W, Hz, TruePF). PowerCable IQRF is constantly powered, so it also acts as a message repeater in the IQRF MESH network.
IQRF Interoperable
Smart Connect + button to bond with the network
Electrical measurements (V, A, W, kWh, TPF, Hz)
ZCS – Zero current switching
PowerCable IQRF 901x supports IQMESH functions of the IQRF wireless network. The device supports the "IQRF Interoperable" DPA standard for sensors and I/O devices.
The IQRF outlet supports IOC (Independent Output Control); output state is unaffected by firmware update. The PowerUp state function allows to specify the desired output state after power up (On / Off / Last). The Last option stores the last state of the output (on or off) before a power outage, and restores it when the power is restored.
An important feature for light industrial use is ZCS (Zero Current Switching). This feature ensures that the relay is switched when the current passes through zero level. PowerCable IQRF 901x can be used at ambient temperatures from -10 to +65°C.
DPA standard (IQRF Interoperable)
Standard Binary Output
IQRF peripheral 0x4B first output
Standard Sensor
Consumption [kWh] - (iqrf sensors 0xA0, resolution 1 Wh)
Current [A] - (iqrf sensors 0x07, resolution 0.001 A)
Voltage [V] - (iqrf sensors 0x06, resolution 0.0625 V)
Output power [W] - (iqrf sensors 0x08, resolution 0.25 W)
TPF (True Power Factor) - (iqrf sensors 0x82, resolution 0.005)
Frequency [Hz] - (iqrf sensors 0x09, resolution 0.001 Hz)
Applications
NETIO PowerCable IQRF 901x, a smart wireless power socket for lightweight industrial applications, is an ideal solution for remote control and metering of 230V power sockets outside electrical cabinets.
The outlet can be controlled over the wireless iqrf network from any other iqrf product using the DPA interface. PowerCable IQRF supports the control methods and formats of variables defined by the IQRF Alliance.
IQRF compatibility
PowerCable IQRF 901x contains the standard TR-76D IQRF module and allows firmware upgrade over the wireless network. The output outlet state can be checked or written as a standard I/O for output no. 1.
Sensor values are read using standard IQRF Interoperable functions (see IQRF-StandardSensor-V015 documentation).  
901x – The "x" denotes different types of plugs and sockets
PowerCable IQRF 901x is supplied in several versions depending on the electrical socket type (as used in different countries). All 901x models come with two 0,85m cables with the corresponding electrical socket and plug types.
| | | | |
| --- | --- | --- | --- |
| 901x | Input | Output | Voltage / current |
| COBRA IQRF 901F | Europlug | DE – Type F Schuko | 230V / 16A |
| COBRA IQRF 901E | Europlug | FR – Type E | 230V / 16A |
NETIO PowerCable IQRF 901x
IQRF network: Yes (internal antenna)
Frequency: 868 MHz
IQRF DPA compatible: Yes
IQMESH: Yes
FW upgrade: Yes (over IQRF network – handler repository)
Control button: Yes
Scheduler function: No
IQRF Interoperable: Binary Output, Sensors, Smart connect
IQRF module: TR-76DA, DPA 4.01 and higher, STD mode
Power input: The "x" in the "901x" model number specifies the plug type
Power output: The "x" in the "901x" model number specifies the socket type
Available socket versions: DE, FR
Internal consumption: Max 1.2 W
Electrical measurements: Current [A] / Energy [kWh] / Input power [W], TruePF [-]), Frequency [Hz] / Voltage [V]
Measurement accuracy: <1%
SPD – surge protection: Yes, type 3
IOC (output state independent on FW updates): Yes
ZCS (zero-current output switching): Yes
Default output state after powering up: On / Off / Last state
Mechanical characteristics: Plastic housing – 180 x 40 x 30 mm + 2x 0.85m cable
Protection: IP30
Mechanical mounting: No
Sound output: No
Temperature range: -10 °C to +65 °C
Documentation
Product website:
https://www.netio-products.com/en/device/powercable-iqrf-901x
Other products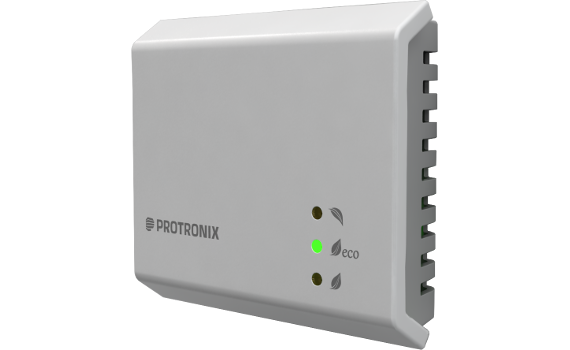 Combined sensor NLII-CO2/RH is used to monitor air quality inside…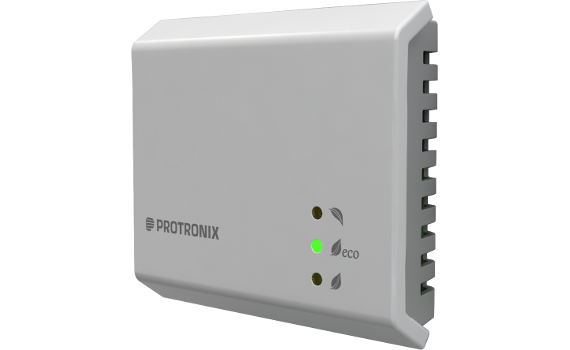 Room sensor NLII-iVOC is used to monitor air quality inside buildings.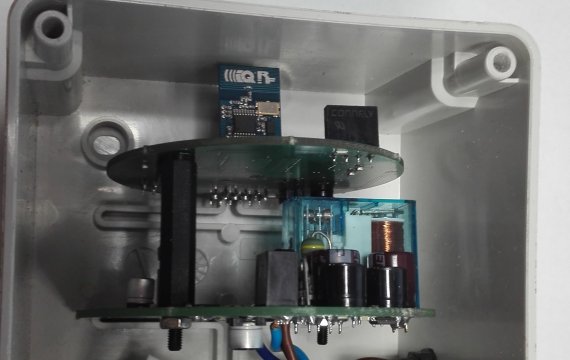 MSB-CI WL industrial module can be connected to any type of luminaire…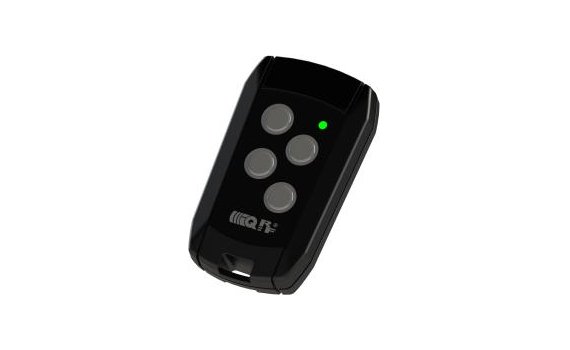 Universal user programmable wireless controller