IQRF Conference in Prague
25 May 2016
We would like to invite you on the IQRF Conference in Prague. Mark the date 25th and 26th May 2016 in your calendar. The IQRF Conference will be an event with great presentations of IQRF Alliance members, last news about the IQRF Technology and amazing networking boat trip in the heart of Prague.
The IQRF Alliance will arrange accommodation, food, transport and the boat trip for you. See the Conference Package below.
You can register in this form.
Date: from 25th to 26th May 2016
Place: Prague, Hotel Step****
Agenda: click to zoom (agenda in PDF)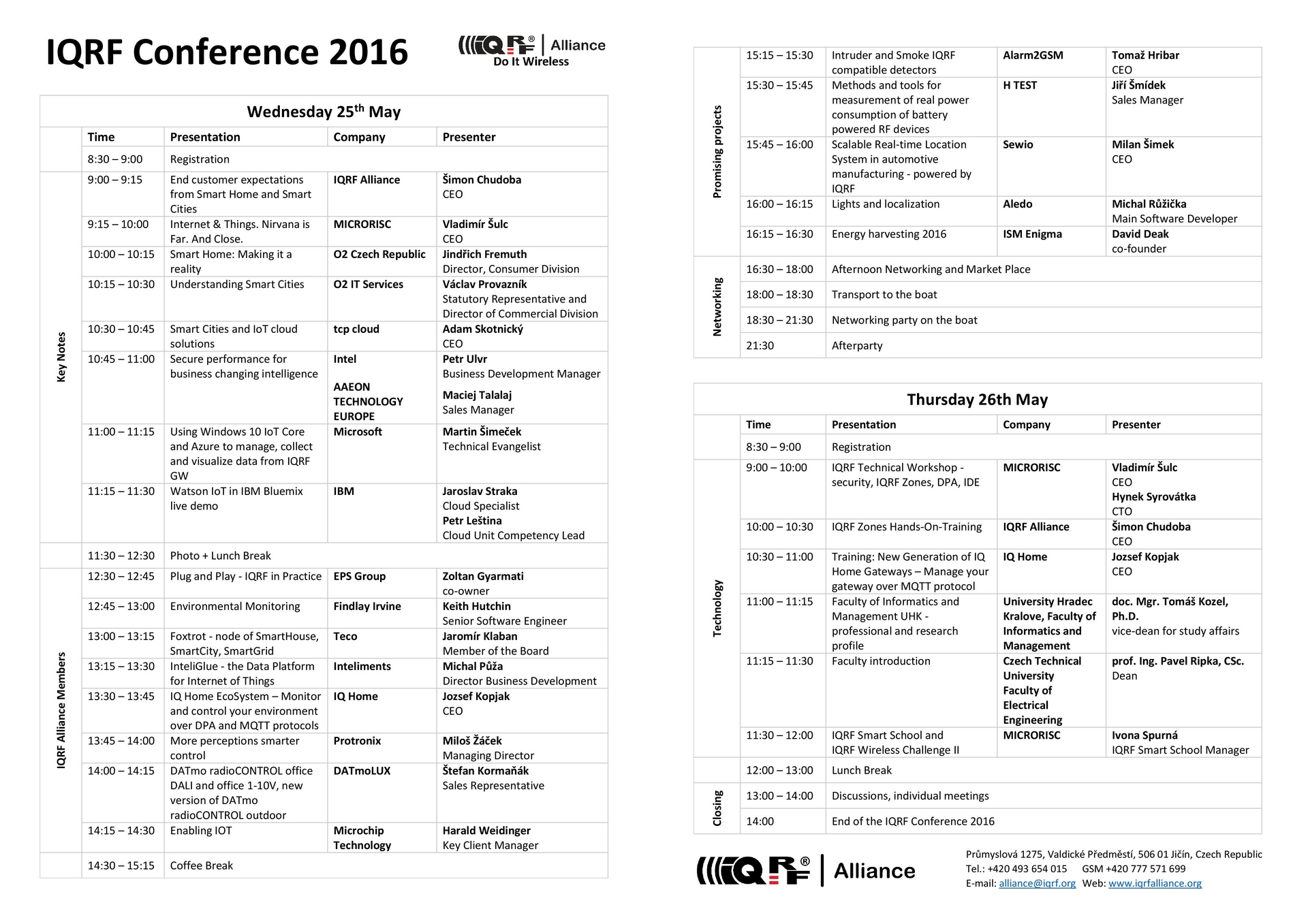 Prices:
1 conference package (1 person, 2 days) - 45 EUR
1 conference package (1 person, 2 days) + 1 night single room (25 - 26. 5.) - 125 EUR
1 conference package (1 person, 2 days) + 2 nights single room (24 - 26. 5.) - 185 EUR
1 conference package (1 person, 2 days) + 3 nights single room (24. - 27. 5.) - 260 EUR
2 conference packages (2 persons, 2 days) + 1 night double room (25 - 26. 5.) - 185 EUR
2 conference packages (2 persons, 2 days) + 2 nights double room (24 - 26. 5.) - 270 EUR
2 conference packages (2 persons, 2 days) + 3 nights double room (24. - 27. 5.) - 360 EUR
Media - for free