IQRF Summit 2019
FROM: 09 April 2019 TO: 10 April 2019
After the successful IQRF Summit 2018, the next edition will be held in April 2019. Come and see the progress in the Internet of Things field, projects IQRF Alliance members are currently working on, successfully realized pilot projects and opportunities for cooperation. Again, you can look forward to a lot of real solutions and products.
WWW: www.iqrfsummit.org
When: April 9th - 10th, 2019
Where: Clarion Congress Hotel Prague
Recommended accommodation:
The IQRF Summit 2019 has a new website with detailed information about agenda, partners, news and much more.
This year you can look forward to new certified interoperable products that you can use for your long-term intents in the field of Internet things.
Currently, the web of the Summit is continuously filled with information about presenting companies, speakers, and topics. Below we focus on those already registered. Do not forget to watch the Summit site for news.
(early-birds price until January 31st, 2019)
Media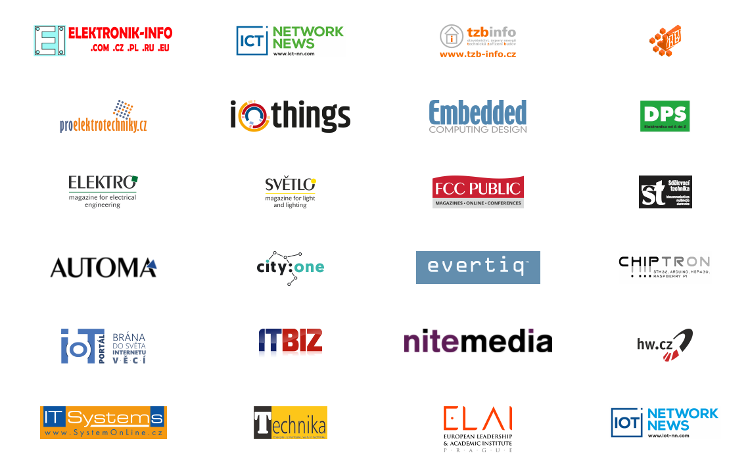 Media partners