Program for young IoT companies
Do you have a start-up company with an excellent idea, product or service for IoT but you miss business contacts, experience, sales channel and technical support? Join the IQRF Alliance Start-up program and get all of this free of charge.
Benefits
Adopter membership free of charge (view all benefits)
Meet business partners on IQRF Alliance events
Present your product or solution at IQRF Summit
Get in touch with other IoT start-up companies
Promote your product on IQRF Alliance Marketplace
Sell your product on www.iqrf.shop
Get training on IQRF free of charge
Get involved in IQRF Alliance pilot projects
Conditions
Start-up company must have been founded no more than 3 years before joining the Alliance
Start-up company is working / planning to work on a product directly related to the IQRF Ecosystem
Start-up company must provide short business plan and go through a qualifying interview with IQRF Start-up program Manager
New IQRF Start-up program member must be approved by IQRF Alliance CEO
Membership in the program is provided for one year and could be extended for no more than one extra year
GEP - program for start-ups by IBM
Nowadays, the demand for new, innovative ideas is growing to meet the demand of the market. That's why IBM has committed itself to help start‑ups, improve their chances of competition, and help them achieve their goals in the shortest possible time, through the IBM Global Entrepreneur Program.
Start-ups will gain access to IBM technologies such as Cloud, Data, IoT, Blockchain, chatbot, AI Watson, etc. Within the GEP membership, you can earn credits to IBM Cloud worth up to $ 120,000 that can be used for 1 year at mentioned technologies. See ibm.biz/startup for more.
Application form here.
Companies in the Start-up program
Jotio
Young Czech company JoTio Tech joined the IQRF Alliance after a long-term cooperation on preparing software base for the IoT Starter Kit.
The story of JoTio started as a team of students from a technical university who cooperated with IQRF Tech on software for upcoming IoT Starter Kit. Thanks to their great job they started a company JoTio which is developing software for IQRF powered devices.
JoTio, a young ambitious start-up, showed at a previous summit that they excellently deal with the integration of various systems used in IoT projects. If you need help with technical development or visualizing the collected data in graphs, the founders of this company can help you set up the necessary software. They use Node-RED as their favorite platform and provide training of it on demand.
JoTio offers IoT consultations, technical development, prototyping, training, and workshops.
M2H Europe
M2H EUROPE, s.r.o. (M2H) is a company that aims to operate a platform unifying the IoT manufacturer. The company was founded as a spin-off of successful company Jablotron. The main goal is to simplify and automate the control of end devices through mobile and web applications in smart homes, offices, and industry.
M2H provides the whole process of creating and operating IoT devices, including:
• development and production of hardware communication modules,
• the design of their integration into the client's product,
• connecting to your own IoT cloud,
• the design and development of mobile applications for end users,
• design and development of applications for remote diagnostics and servicing of equipment,
• data analyzes and reports,
• realization of cross-links between products of different manufacturers within the M2H platform.
The IQRF wireless technology fits into the M2H portfolio for projects where it is not appropriate to use autonomously connected devices, but an architecture based on a local cloud-based gateway communication.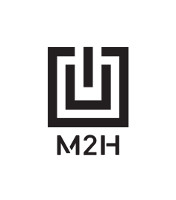 GreyCortex
GreyCortex is a Czech company which is developing a solution for an advanced network traffic monitoring called Mendel. It uses artificial intelligence, machine learning, and data mining. The solution is very competitive and provides advanced network traffic and behavioral analysis.
Mendel system offers:
a rapid detection of advanced security threats
a detection of network anomaly and real-time security surveillance
a performance monitoring of networks and applications
a tool for forensic network traffic analysis

Rlab electronics
The company Rlab electronics s.r.o. was established in 2018 in the Czech Republic. Rlab has a strong base of professionals with over 10 years of experience in electronics, electrical engineering, measurement, and regulation. The company specializes in the design, implementation, and operation of technological equipment. Another domain of the company is the development of electronics for measuring, regulation and remote energy readings.
MAKERS
MAKERS, ltd. is a young tech company trying to get the best out of newly developed technologies. The company focuses on Internet of Things and delivers IoT projects for real life and business. Its core team has more than 5 years of experience of working in various IoT areas, building automation, SCADA and software development. This includes more than 50 implemented smart homes and smart business buildings.