LuxLive 2020
FROM: 11 November 2020 TO: 12 November 2020
When: 11th - 12th November 2020
Where: Excel, London
Visit the IQRF Alliance at the LuxLive 2020, Europe's largest annual lighting event. The event has a whole new concept. Visitors will be more involved in what is happening. New Experience rooms offer more thought leadership options and branding opportunities.
The exhibition will also be more focused on smart lighting solutions and Internet of Things. Another theme of the whole event will be sustainability which is a huge topic these days. Smart lighting solutions can help with sustainability immensely.
The IQRF wireless technology can be interesting for many lighting projects since its MESH topology offers a high level of reliability and sophisticated standard which brings multi-layered security features to ensure safety of every solution.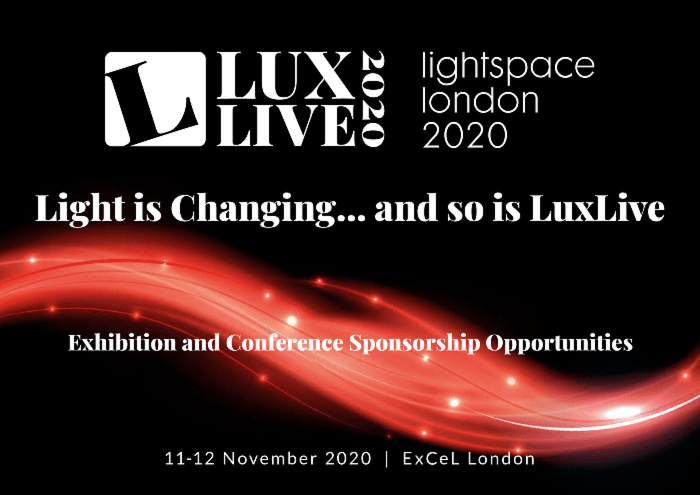 More information coming soon!