Smart Buildings Show 2019
FROM: 09 October 2019 TO: 10 October 2019
Smart Buildings Show connects visitors to the latest information and technology in the smart buildings industry.
Visitors will get the information they need to come to a satisfactory decision on how to make their buildings more economic for owners and more functional for occupiers.
Smart buildings deliver services that make occupants productive at the lowest cost and environmental impact over the building lifecycle while using the latest technologies for automation. This is an opportunity for technologies such as the IQRF wireless technology to monitor all the parameters needed and to control actuators to tweak the indoor environment.
When: October 9th - 11th, 2019
Where: Olympia, London, UK
Booth: E25
Free tickets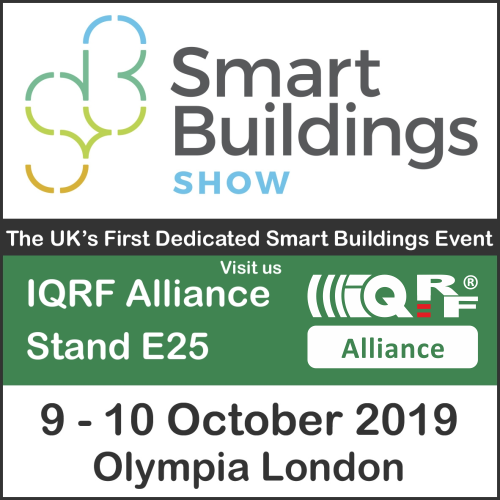 The IQRF Alliance will be there together with our partner for UK market - IAconnects. IAconnects is creating, delivering and commissioning advanced control systems and IoT solutions.
There will be an IQRF live demo with members' devices, so everyone can try to monitor some data from the venue. Simon Chudoba, CEO of the IQRF Alliance, will be speaking on Day 1 - October 9th, at 13:45 - "Safe and Reliable IoT Mesh Network in Practice".
Smart Buildings Show 2019 will cover those key aspects of creating and managing a smart building:
Building automation systems
Energy efficiency
Lighting and controls
Security
HVAC
Smart meters and monitoring
Networks and wireless
Software
Services and support
Building automation and design
Building energy management
Regulations and consultancy
Workplace and wellbeing
More information on www.smartbuildingsshow.com.