Introduction
AUSTYN International optimized old heating solution in 4-star-hotel Patria, Slovakia, in 2017.
An original solution used hot-water radiators in individual rooms with thermostatic heads. There were two options how to control room temperature.
1. Manually by hotel guests who regulated the temperature in the rooms themselves, resulting in room overheating with subsequent ventilation and unnecessary losses.
2. Manually by hotel staff before the guests' arrival and after their departure according to the schedule of the reception/booking department.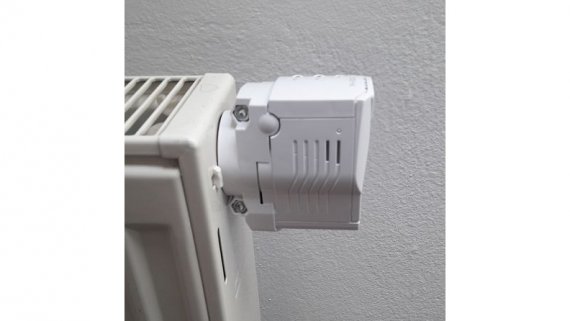 Solution
To optimize the heating system and reduce costs, the hotel management decided for the smart heating system by AUSTYN International, member of the IQRF Alliance. The original thermostatic heads were replaced with electronic digital radio MAG RA heads based on the IQRF wireless technology. The smart heads communicate with each other and with the control system at 868MHz and are powered by batteries. No cabling or other building modifications are necessary.
There are gateways creating a wireless IQRF network installed in the technical room of each floor to create an independent radio network for a given floor.
The control software of the heating system is connected to the existing hotel booking system. Control of heating regulation is fully automated for hotel staff. The control system optimizes the temperature in rooms based on information about arrival or departure acquired from booking system. The head is automatically activated in case of guests' arrival and turned back to standby mode at the departure.
To prevent the heads from being handled by unauthorized persons, the individual heads are equipped with protective covers.
The heads regulate heating in the optimum programmed mode without the need for any intervention. Staff can reduce or increase the temperature in a particular room based on guests preferences. This significantly reduces the heating costs.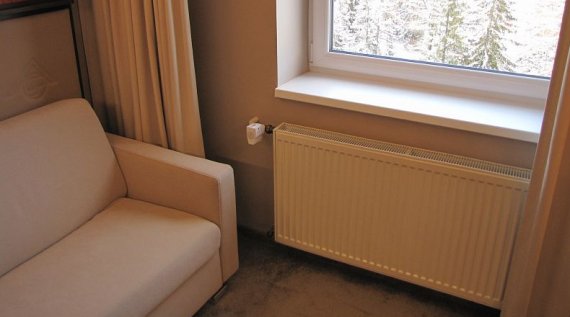 Conclusion
It has been found (with the help of the RS AGS graphic environment) that a relatively large number of guests have long been ventilated by open windows, which has a negative effect on the hotel's economy. It is recommended to install the heating system response functionality in case of open windows. AUSTYN International offers also an open window detection feature for smart heating heads.
The hotel also serves as a congress center, with large meeting rooms. It is recommended to install heating control (MAG RA heads) and a ventilation control system depending on the measured CO2 concentration.
Additionally, it is recommended to install MAT RAs on radiators in all service areas such as corridors, staircases, etc. to prevent obvious overheating of the upper floors and maintaining optimal economic temperatures in these areas.
The hotel runs an outdoor terrace at a restaurant where it is recommended to install technical equipment such as table warmers to make it more comfortable for customers and to extend the season with the use of the terrace.