Introduction
The management of the pool wanted to continuously monitor the parameters of the indoor air and the water temperature. They wanted to bring the results of this measurement to customers to increase the attractiveness of their service. For internal control, they wanted to have continuous measurements and the possibility of alarms if any of the parameters exceeded the allowed limits.
Solution
Wireless temperature and humidity sensors have been installed in the main pool, restaurant, and rest area. Temperature sensors with a sensor in the cable were installed in the swimming and kid's pool.
Control applications run on the Ethernet gateway and 2 repeaters are used to extend the signal.
Partner's application (Logimic dashboard) runs on the cloud and shows the result to the public.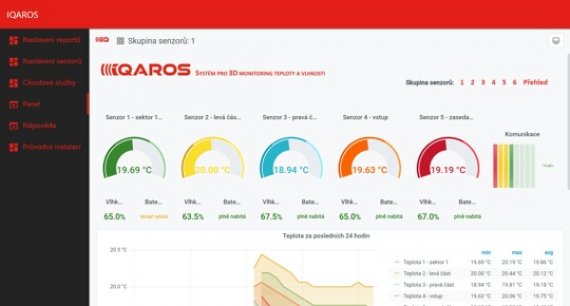 Conclusion
Despite the fact that the pool environment has strong reinforced concrete walls and ceilings, and there is higher humidity, the wireless signal of the IQRF network works without problems.
The customer has been using the system since the summer of 2021.
Read more about the IQAROS system here...