Solution
In the park area, they have installed more than 80 dimmable public lighting fixtures around the cycle paths. Thanks to the motion sensors located at the ends of the trails and their intersections, it is possible to detect the movement of the cyclist or pedestrian and illuminate the given section of the cycle path in full. After the movement stops, the exposure intensity is reduced to an economic 10% level after 5 minutes. For safety reasons, the lights will remain on at this level.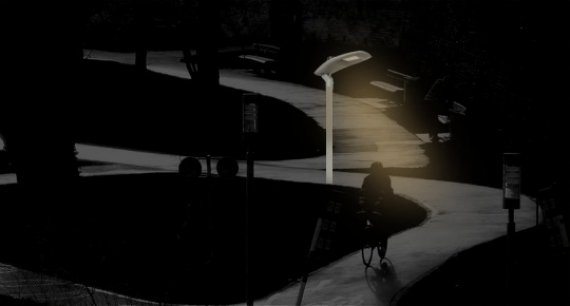 Conclusion
Locally autonomous control of lights in cities enriched with the use of safety features for pedestrian and cyclist crossings can significantly increase the safety of residents.
Thanks to the ecological approach, where the light intensity goes down when it is not necessary to shine in full, vegetation and insects do not suffer from the excessive light intensity.
In addition, smart light control saves operators significant energy and service costs.