ALIS reader
ALIS reader is a basic element of ALIS location system, sends telemetric data for localization purposes
Company info:
Name: ALIS Tech s.r.o.
Street: Purkyňova 649/127
City: Brno
Country: Czech Republic


Info about product
Category: end devices
Status: Available
Manufacturer Name: Aledo s.r.o.
HWPID: 11 (0x000b)
Power Supply: 90 - 265 V AC
Manuf. Location: Czech Republic

Features
| | |
| --- | --- |
| Power supply | 90 - 265 V AC |
| Standby power consumption | max 0.5W |
| Workload power consumption | max 200W according to the connected device |
| Frequency range of the supply voltage | 47 - 63 Hz |
| Maximum current through loop | 5 A |
| Electric shock protection class | II |
| Supported IQRF modules | TR-72D, TR-72DC, TR-72DA |
| Transmission frequency | 868/916 MHz |
| Transmission power | 8 mW and up to 9 dBm |
| Antenna | according to RF module (soldered, coaxial, integrated) |
| Sensitivity of reception | -104 dBm |
| Transmitting range | up to 1000 m |
| Dimensions of PCB without RF modules | 66 x 33 x 22 mm |
| Dimensions with casing | 72 x 39 x 26 mm |
| Color | black |
| Material | ABS |
| Protection | IP 20 |
| The way of assembly | gluing, screwing, pulling tape, etc. |
| Weight | cca 100 g |
| RF module possitions | 2 |
| DPS coating | ISO-PUR K 760 |
| Operating temperature | -10 to +50°C |
| Storing temperature | -20 to +70°C |
ALIS localization system
ALIS localization system is able to localize employees, forklifts, or products inside of buildings. The system can be used not only for localization. There is a possibility to extend the system with other functions.
Localization of employees can be extended by injury detection by:
flashing lights around the wounded
sending SMS and e-mail to selected people
a phone call to selected people
visualizing in client applications
sound or light signal in a control room or in any other place according to requirements
The system is capable of detecting these types of injury:
strong shock (fall, collision)
an employee without movement
a horizontal position without movement
exposure to high temperature
forklifts and products localization
Transmission of measured physical quantities:
can measure the power consumption of machines, CO2 etc.
System elements
Locator
A locator is attached to a monitored subject.
Reader
A reader creates a wireless network used for transmitting telemetric data for localization purposes. The reader can be attached to a light or can be used separately. The reader can turn on a projector in case of an approaching forklift, which is equipped with a locator. The reader can turn on any device powered by 230 V AC up to 200W.
Gateway
A gateway collects data from readers wirelessly and sends them to ALIS server. GSM, Wi-Fi, and UTP cable can be used for transmission.
ALIS server
An ALIS server is a place where all calculations for localization purposes, saving data to databases, communication with client applications or forwarding of data take place.
Documentation
Product website:
https://www.aledo.cz/usporne-osvetleni/alis/
Other products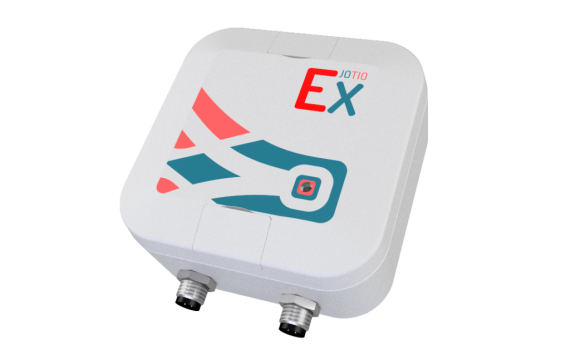 The EX family's multifunction product works in places with extreme…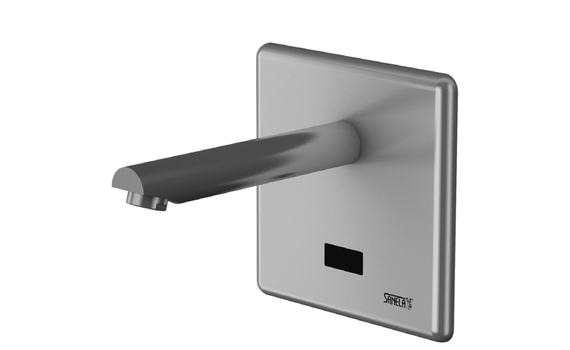 Automatic Wall-mounted Taps - for Remote Access IQRF (SLU 04H17Q, SLU…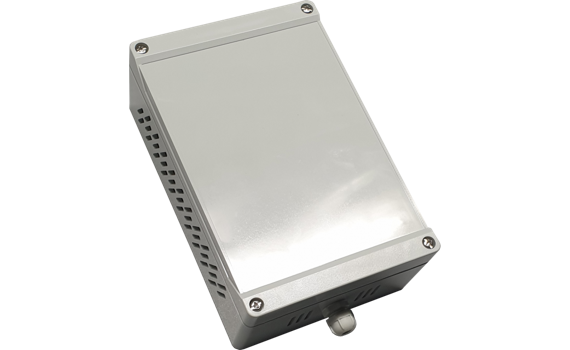 Sensor OL-NOX is used to monitor air quality outside the buildings.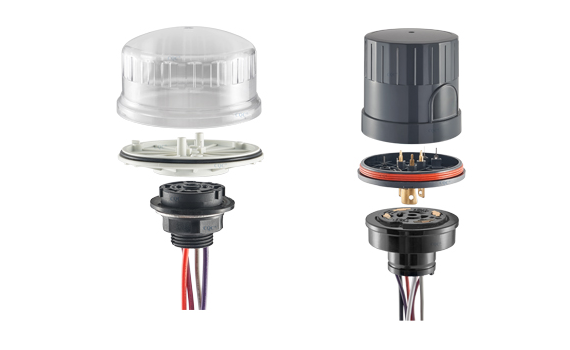 Components for smart city lighting projects