One workshop for integrators and the other for manufacturers
28 March 2018
There will be many presentations by professionals in the field of IoT, marketplace and lot of networking. 
Workshops
Visitors will be also able to attend practical workshops. One workshop will be aimed at integrators and the other for manufacturers.
Together, you will learn about the IQRF Interoperability standardization, and you will become familiar with the IQRF Repository, its capabilities and ways of using it.
Subsequently, manufacturers and integrators will go through a process of their interest separately.
Manufacturers will go through the certification process of the new device on IQRF Interoperability.
Integrators will try to work with the IQRF Repository, how to identify the product, how to communicate with it, and how to manage it remotely.
Subsequently, these two groups will merge and integrators will integrate newly certified devices into their IoT system.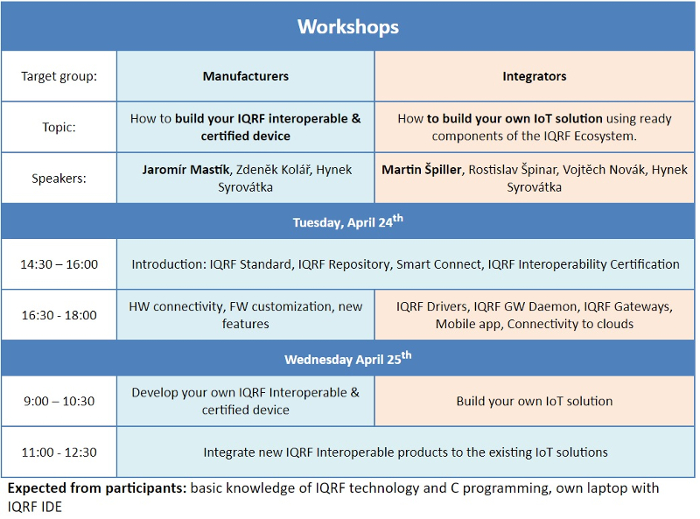 More information at iqrf.org/summit2018.