LoRaWAN and IQRF in one package
16 April 2019
Check the new article about AuroraHub IoT Gateway using the IQRF and LoRaWAN technologies published on IoTPORT.


The main topic of this year's fourth edition of the IQRF Summit, which took place on April 9th and 10th in Clarion Hotel Prague, was clearly the cooperation. It was not only about cooperation across companies but also about the cooperation of the technologies themselves. Thus, the Summit pointed to an evident truth that has not been talked about so far. Market fragmentation is one of the main obstacles to deploying IoT projects.
Therefore, we are proud to present a key component at this event that not only demonstrates interoperability in the true sense of the word but is also a prime example of how collaboration brings more than the competition. The component is nothing less than AuroraHub IoT Gateway, standard in IQRF design that has been enhanced with LoRaWAN technology and now integrates both LPWAN wireless networks. Thanks to this interconnection we move projects one step further with the possibility of using local data collection and control of the device by means of IQRF wireless network. In addition, we are now able to transmit aggregated data independently, without the need for Internet connectivity through the LoRaWAN network, which saves data by sending only substantial information. Normally, the IoT gateway would send all information to the cloud, regardless of the importance of the message being transmitted. Another great benefit is the significant energy efficiency of selected wireless technologies and the emergence of a data collection concept with a battery-powered IoT gateway.
This was followed by a practical demonstration where we used the LoRaWAN button to switch on and off the IQRF socket with connected LED light. Measured parameters from the socket were transferred back to the IORF network to the IoT gateway and subsequently to the cloud via LoRaWAN technology. The measured data were interpreted using well-arranged graphs.
The presented demo showed a new "two-in-one" IoT gate, not only improving possibilities of communication but also as an extension to the ecosystem of IQRF devices, all of which can be already found marked as "IQRF Interoperable" on the IQRF.shop.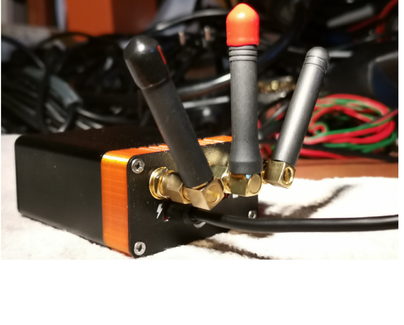 Source: IoTPort.cz