IBM and partners
23 February 2021
In this article, we bring you more information about IBM Cloud, Startup with IBM and IBM Partner Ecosystem. IBM, a member of the IQRF Alliance, informs you about possible cooperation and opportunities.


IBM Cloud
Then most secure and open cloud.
IBM Cloud catalogue with more than 190 innovative services: cloud.ibm.com
Startup with IBM
Please use your free credits to access more than 130 services including: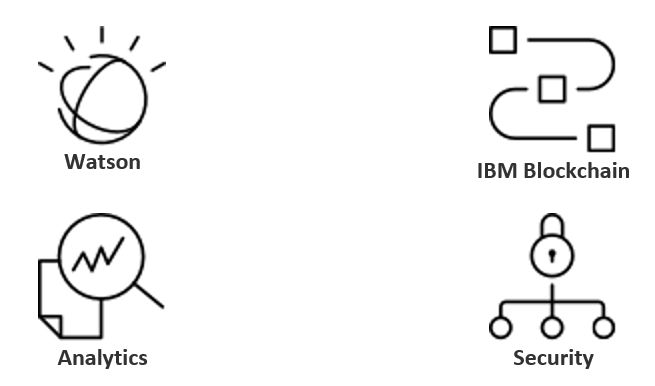 Request for "PROGRAM BUILDER":
After that you may qualify to get a sum of premium benefits to scale your solution depending upon your needs and growth plans:
https://developer.ibm.com/startups/
 
Builder
Premium
Credits
$1,000/month of IBM Cloud credits for 12 months
$10,000/monthly of IBM Cloud credits for 12 months
Qualifications
Revenue achieved (during past 12 months) is less than 1 mil. USD

Your company operates for less than 5 years

You do not have received any other credits for IBM technology

You are not a paying customer of IBM Cloud

You are approved in cloud accelerator

You are working with innovative technologies like AI, Blockchain, etc.
IBM Partner Ecosystem
If you want to become an IBM Business partner please use the link below
(the link will navigate you to create an IBM id as well)
https://www.ibm.com/partnerworld/resources/grow/reselling-with-ibm-apply-member
in case of questions please let me know: miro1@sk.ibm.com
The below link - please use it if you would like to request free IBM Public Cloud credits.
For this request, you do not need to be an IBM business partner.

Please:

Register (for this request) with your company email address,
be sure that you are an IT company (the free cloud credits are not provided to companies which business is not IT),
be sure that you are registering (via the company email) for the first time.
After you submit, please let me know on my mail: miro1@sk.ibm.com, that you have submitted the request so that I can track it.
Contact us
Miroslav Marko

Partner Ecosystem Leader

 

Petr Leština

Cloud Platform Technical Sales

Dávid Pálinkás

Cloud Platform Leader