Interview #6: NIKATRON, MyIQRF IoT retrofit
20 April 2021
Source: Podcast about buildings retrofit
In an interview with Richard Jílek from Nikatron, you will find out how to turn existing buildings into more modern buildings without serious intervention, using suitable technologies.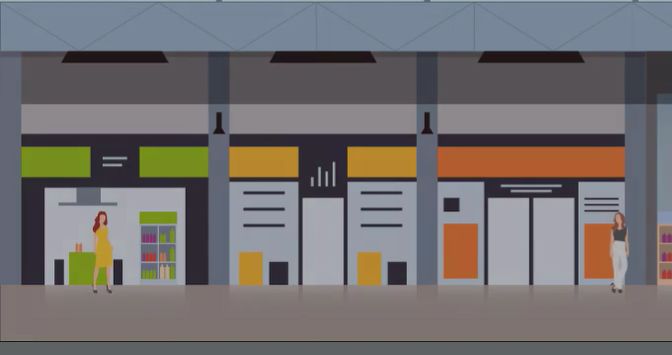 I wish a beautiful day to all listeners of our Internet of Things channel. This is Iva from IQRF Alliance and in today's sixth part I would like to welcome Richard Jílek from Nikatron.
Hello to all listeners, hello, Ivona.
Richard, can you explain to the audience what you do in the company?
We are a company that deals with the development of electronics, and we try to put it into practice so that we do not only produce a product, but also a solution. And we used IQRF to create a set for communication between lights.
And commercially it is meant that it is a so-called retrofit kit, used in the existing building, which is difficult to renovate, or for some reason, I do not want to shut down it, I do not have to evict it, do not have to give notice to tenants and then with difficulties again look for them, I don't have to restrict the building in any way.
With our solution, we can overnight, without the need to use wires, easily change a traditional building to a little smarter by being able to control lights, for example. This is the first part we deal with. So the retrofit kit is used to control the lights on an existing building without having to stop it.
The modernization of buildings probably also lies in other matters. In addition to lights, do you use any other devices there?
So far, we have invented lights, light control, and we are thinking about turning on / off other appliances, such as air conditioning. The ambition is not to control the air conditioning in the sense of setting its temperature, but rather to be able to turn it off. And the solution, the concept of the whole MyIQRF is that we intend to invite partners to the project. Because we are not experts in heating, for example, nor are we experts in wireless sensors. So we want to add some kind of layer to that concept, like heating. And possibly other things like shielding. So if we find partners, we add them to it, if not, we make the device ourselves.
What companies do you already work with within the IQRF Alliance?
Basically, we discussed it with a few companies in our area, with Jo Technology, with UniPi, and who is very positive about it is Austyn.
Definitely a great partner. Speaking of partners, I wonder how you got to IQRF for the very first time? What was that first touch...
It came from our development. We have put that technology into practice through practice. Because our customers came to us that they needed to use some wireless communication and in fact, Brno BUT played a role in it, they gave us a recommendation and our development used the technology and developed a product with it. It was a product at the beginning, but then we made up the whole solution. It will be a complete solution for the building.
I heard something about some lights and a projection screen...
Yeah, that was it. A customer who had a meeting room built came, and since everything was actually finalized, when it was passing on, he found that he did not like having a number of different controllers to control the whole room, the multimedia. And he asked if we could simplify it. And at that moment, someone from the team thought out that when the projector is turned on, the projection screen should go down what basically will remove one of the controllers, and the development came with the idea that it could actually be done as one-on-one. When current is detected, the projection screen goes down and vice versa - when the projector is turned off, the screen goes up.
It's clear. IQRF has its positives, it has a much greater use thanks to its mesh topology, which is probably not the case here with the manipulation of the projection screen, but it is the step to use the wireless topology much more widely.
That was actually our introduction to the IQRF. Subsequently, another commercial customer wanted to replace the LED lights in a commercial building in Brno, a shopping mall, the building is currently built, it has been standing for 20 years. They asked us to think out the solution which will use light penetrating the glass roof to save money, they do not need to light permanently, but only when it gets dark or a cloud comes.
Sure, so it's probably possible to use one of the other partners' products for light control and monitoring.
Exactly. We use the DALI bridge from MICRORISC, as well as the IQUBE gateway, and we have developed our own software, the control, actually a mobile control room, which allows the commercial building to adjust the intensity of those lights. And the other device we have is a lux meter, which senses the intensity of light on the surface and accordingly gives information on whether the light should be intensified to some percentage.
So I should imagine that you have some server in your local network, some control software, plus the devices for detection and control.
Right. We are connected to standard Ethernet internal networks. The priority is to have everything inside in such a commercial building, not to send it anywhere to the cloud, and we basically use IQRF to control those individual lights.
Clear. What are your plans for the future? IQRF Tech, as a company that develops IQRF technology, plans to open IQRF as a standard sometime next year. What will this mean for you as a company?
This is definitely a great intention. We will try to develop basically the whole solution, or the whole set of solutions. We want to use IQRF for communication between other products that we develop. In the future, we would not only use IQRF modules for controlling independent lights, but we would also like to put them in our lights, or we are also dealing with the idea of an intelligent traffic sign or intelligent traffic sign lighting so that the signs communicate with each other.
This is definitely a very interesting topic. Wide field of application. I saw that you have a new website, myiqrf.com or myiqrf.cz.
It's actually the first shot of what it should look like. At the moment, we are actually working to make it significantly nicer, more attractive and juicy, so that it is not only a website but also a portal. Sales portal. Portal for the sale of our MyIQRF kit, but at the same time to include, for example, sensors, so that there are other layers and other partners.
So this opens up the possibility of cooperation for other members of the alliance and beyond.
Exactly. And that's why it's called MyIQRF so that it leads to that technology, and we actually make a solution from the technology. We want that portal to be a solution portal.
So when I look at it from the point of view of your potential partner, who has the sensors, sockets, some other solutions, some other products, so what should he do if he wants to be part of your offer?
Definitely, he should contact us. In the next year, we want to extend it with additional members to make it sense for the end customer. Once he buys a light control or starts just with sensors and then adds lights, then he can add heating or emergency lighting. So that we can gradually hug the customer and solve the whole problem of the existing building, which is already standing.
The ambition is not to go primarily to new buildings, although of course, it is possible too.
Who will do the technological implementation? The adaptation, putting the products together in the meaningful solution, they will communicate with each other, they will have some unified control application.
Unified control application - we can move towards it, gradually, however, it is important that the customer, the one who buys a solution at IQRF, benefit from the benefits of IQRF. There is no need to make one big system, it is good to go separately, because establishing such complex things may not be effective, on the contrary, it can complicate the customer's journey. We have developed our own lighting control software and are considering adding another layer there, but this is not a necessary condition for working with a partner and hugging that common customer, to have a single universal solution.
Customers often don't even like it. Sometimes it is better to just separate those processes, but use the benefits of IQRF.
This means reliability, long battery life and safety, range, mesh, and more...
Exactly. Penetration in that building is a very important thing. And undisturbing.
Clear. So you're basically going the way of a business case that you solve using your and your partner's products and solutions and tailor it to customer's needs?
Exactly. I would like to end with a request towards other partners - join us. To grasp it commercially by making it a world product or world products, so that we can support each other. That is the meaning of my story today. And I promise customers that we will get to them in the standard business way, that they will see the solutions in practice, where we will soon be able to show several installations from different environments, whether it is a shopping center or a warehouse or offices or a primary school.
Amazing. Thank you very much for the interview and I wish us all success in developing these relationships.
I wish everybody a nice day.