How we exhibited at the Zeme zivitelka exhibition
30 August 2021
Two of our members - MICRORISC and ADERA - exhibited together at the Zeme zivitelka exhibition. You could see wireless monitoring of temperature in hay, straw, or grain, temperature and humidity monitoring in rooms such as warehouses, production halls, establishments, you could find out how to optimally control pests. In all these cases, low-power IQRF technology can be used for transmission.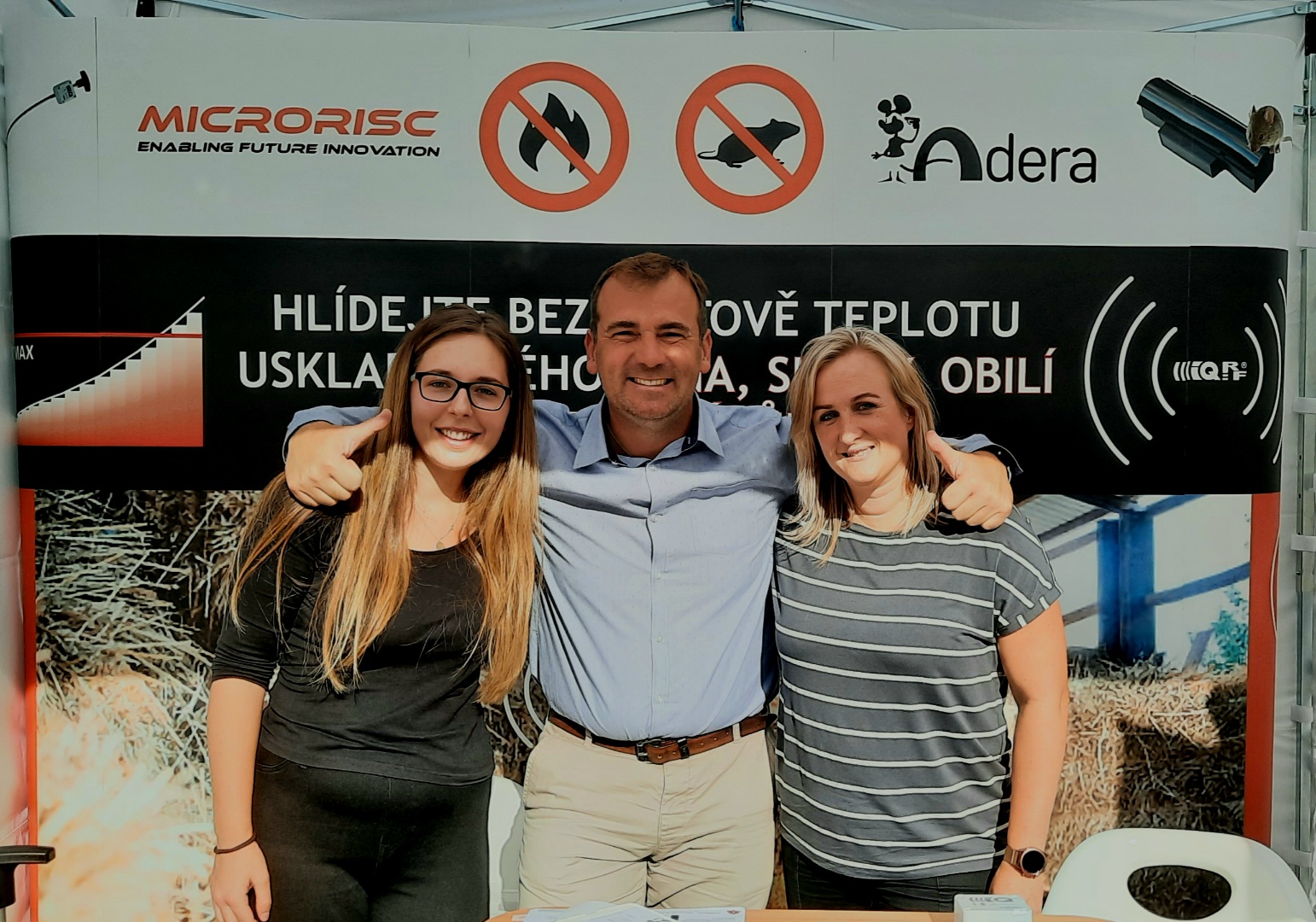 Not only interesting agricultural machines, tractors, harvesters, etc. were seen on the Zeme zivitelka exhibition, but also many live animals, horses, cows, goats, sheep.
You could see examples of riding, dressage, milking. Many families with children like to spend the day here. We also met the owners or operators of haylofts, warehouses, fish farmers.
Many farmers have confirmed to us that more than one haystack burned due to rotting hay.
With the #IQAROS AGRO system made by MICRORISC, you measure temperature easily, intuitively, wirelessly.
You can find out more on the website www.iqaros.eu.
ADERA company has prepared its mobile application for pest recognizing. They also have wireless traps for rodents, in which both monitoring and capturing take place. They can offer solutions in the entire field of DDD. More at www.adera.cz.
#agro #zemezivitelka #zemezivitelka2021 #iqrf #iot #wireless #sensors #adera #ddd