Czech University of Life Sciences Prague and Óbuda University Budapest joined the IQRF Alliance
08 April 2016
We are pleased to announce that two important universities joined the IQRF Alliance in its IQRF Smart School program where they can use benefits it is providing.


The Czech University of Life Sciences Prague (CULS) is a public university, established in 1952, with around 20 000 students and six faculties. CULS has own research in many technological sectors this is where the members of the IQRF Alliance and CULS can cooperate.

Óbuda University is technical university in Budapest, Hungary. The university was founded in 2000 and has around 13 000 students and six faculties which makes it one of the largest technical universities in Hungary.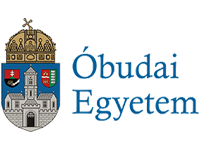 We are looking forward to new projects and cooperation with universities and their students. Students with the knowledge and experiences in the IQRF technology have more job opportunities and the members of the IQRF Alliance can choose from high quality experts.