How to save energy and innovate?
08 March 2022
Take a look at our collection of current solutions from alliance members (CZ).
The content of the file is intended for administrations of cities, municipalities, premises, institutions, public spaces, large and small companies, private individuals, and facility managers. All consultations are provided free of charge.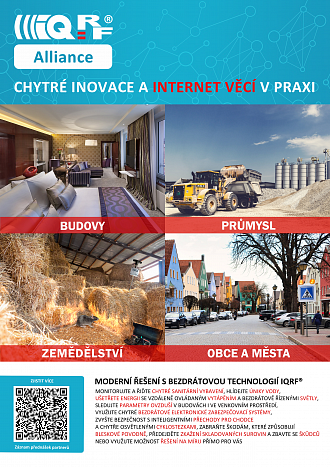 uspory-a-inovace-iqrf-alliance.pdf [ 2.91 MB, PDF ]