Spectrasol is a new member
27 April 2022
Spectrasol brings biologically optimized pro-cognitive interior lighting.
"We want to improve quality of life with state-of-the-art innovative light sources based on human biorhythms and the natural cycle of light and dark."


Light and its relationship to our lives, health, mood and performance
Visible light is a small part of the wide region of electromagnetic radiation that is otherwise invisible to the human eye. This electromagnetic spectrum of radiation represents photon particles that oscillate at a certain frequency, that indicates their wavelength. Photons with wavelengths in the range of 380 to 750 nm are visible to humans and thus constitute the visible spectrum. Their wavelength also determines the color of the light we can see, e.g., blue light has shorter wavelengths while red light has longer wavelengths. The combination of all colours hitting the retinas of our eyes (i.e. of photons of all visible wavelengths) gives rise to what we perceive as white light. and, by extension, white objects and surfaces it reflects off. If only some wavelengths (colours) are incident on our retinas, we perceive the light or the object from which it is reflected, as coloured.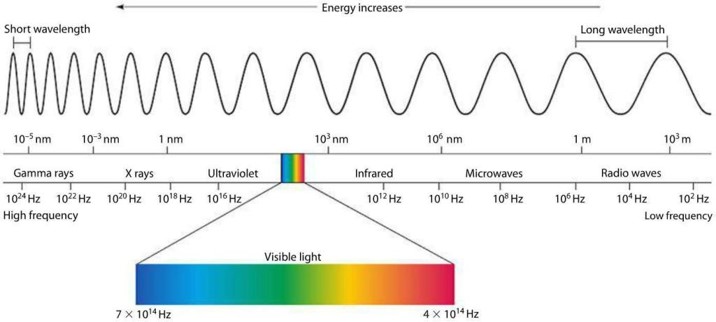 A profound change: the invention of the incandescent light bulb
With the invention of artificial lighting, our circadian systems could easily be desynchronized. Artificial lighting thus became a false signal at night that tricked our brains into thinking it was in fact day. In nature, white or warm white light never existed after the sunset. Exposure to its blue and green wavelengths before sleep desynchronizes our internal clocks and suppresses melatonin secretion, thereby reducing the quality of our sleep and damaging the regenerative and antioxidant processes at night.
During the day, artificial lighting became an insufficient replacement for the intense and full-spectrum sunlight under which we evolved as a species (a process that took millions of years). However, none of the available artificial light sources (conventional incandescent light bulbs, fluorescent lamps or ordinary LEDs) can faithfully replace the full-spectrum daylight of the Sun. Unfortunately, these lights never emit cyan wavelengths, the most stimulating and entraining wavelengths for our circadian systems. Exposure to cyan wavelengths is extremely important during the day as they entrain our circadian system and have procognitive effects on the brain.
Spectrasol LED light source
The Spectrasol luminaire emits a continuous spectrum across the visible spectrum imitating Sun's high-quality bright daylight in terms of both the visual and non-visual effects on the eye, but without any UV radiation or concentrated energy in the blue-light hazard region. Additionally, continuous radiation in the photobiomodulation red region of 670 nm is present.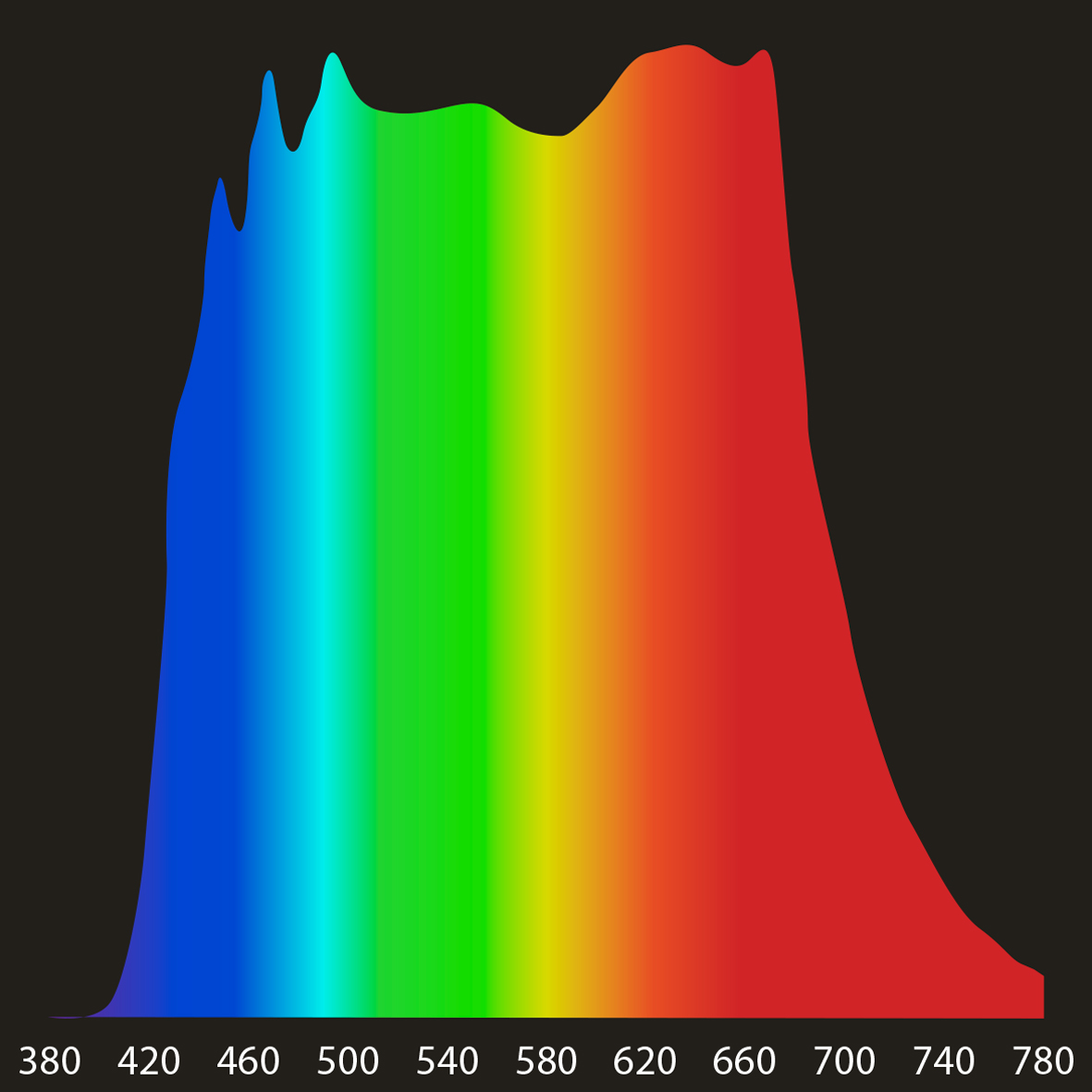 Read more on Spectrasol website.