Energy savings, a more comfortable and safer life. Thanks IoT.
29 April 2021
Source: Article on www.root.cz
Take a look at the world of the Internet of Things. And where does IQRF help improve lives?
Members of the IQRF Alliance and their solutions are listed in an article published on root.cz and lupa.cz.

We mention here your solutions for lighting, heating, sensors, safety, remote control of appliances, artificial intelligence, monitoring of floods, pests, falling rocks, etc.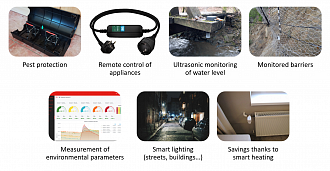 Read more on root.cz or lupa.cz (in CZ).
EN translation:
Energy savings, a more comfortable and safer life. Thanks IoT.
Ivona Spurná, IQRF Alliance
When we say IoT... In the concept of our (not only) Czech community, this certainly means many interesting and functional solutions that can help both improve people's lives on many levels and ensure more environmentally friendly and economical operation of commonly used equipment. You could see many solutions at the IQRF Meetup online conference, which took place at the end of February. The recordings are available on the IQRF channel on YouTube.

Lighting which lives with people
This is a significant and independent area, in which significant savings and comfort of citizens can be ensured by a suitable solution. By replacing obsolete lights with modern LED luminaires, consumption will be significantly lower. When you add remote control and monitoring, you get even better results. IQRF technology seems to be ideal in terms of the choice of transmission technology. The lights connected to one local mesh network are connected to the central element and through it, the network of lights can be connected to the Internet. In addition, lights can serve as a backbone for other devices, such as environmental sensors.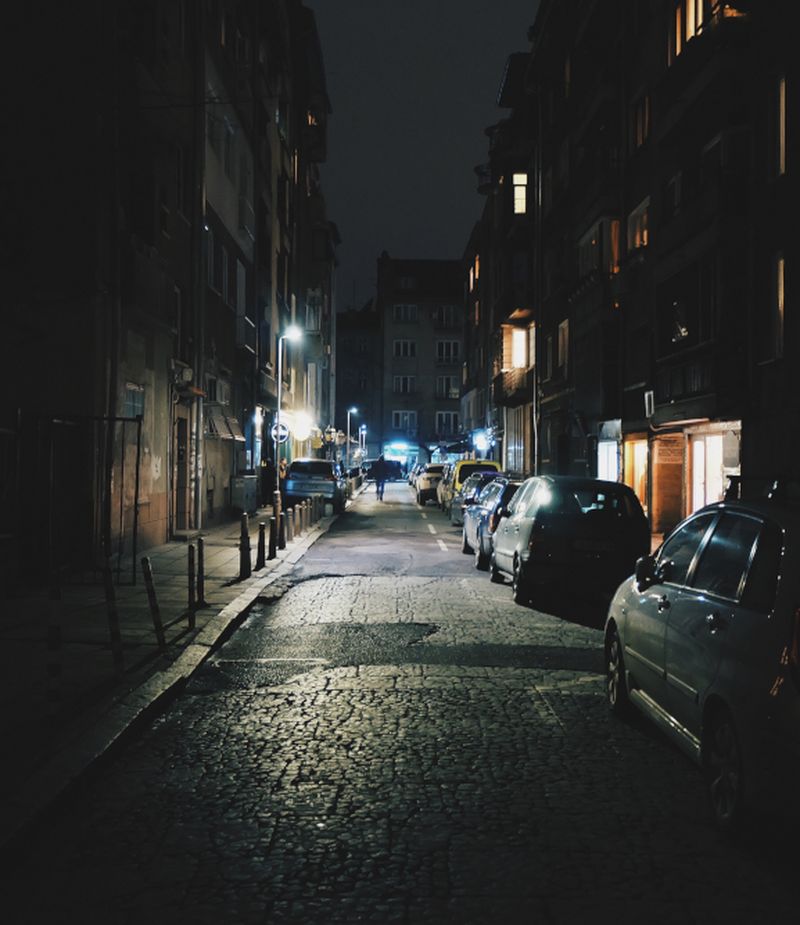 They can be remotely switched on, off, changing the intensity of lighting, the color of light. In the control application, it is easy to set a scenario where the lights should be more or less lit, they can respond to operation, time of day, location in the building, etc. In addition, we can obtain status information from the lights such as continuous consumption, error restarts, etc. This eliminates the need to send the service technician to the site, there is no need to close the affected area and everything becomes more efficient.
This technology is often used in street lighting, but the same benefits apply to interior and emergency lights.
Currently, there are several companies in the IQRF Alliance that install lights containing IQRF wireless transmission technology - for example DATmoLUX, Radek Pechman, Dazzle Light, SEL Telecom, LitePlan, or work closely with them - for example, Logimic, NIKATRON, and MICRORISC.
Do we know what we live in?
Especially today, when we are forced to work in isolation, often in home offices, we may be more aware of how important it is to think about proper ventilation of our living spaces. But even if we work in teams in shared offices or schools, the same rules apply that should be followed so as not to affect people's performance and health. Temperature, humidity, carbon dioxide, or volatile organic compounds are commonly monitored in rooms. In the outdoor environment, dust, oxides of sulfur, nitrogen, carbon, noise, UV radiation, ozone, etc.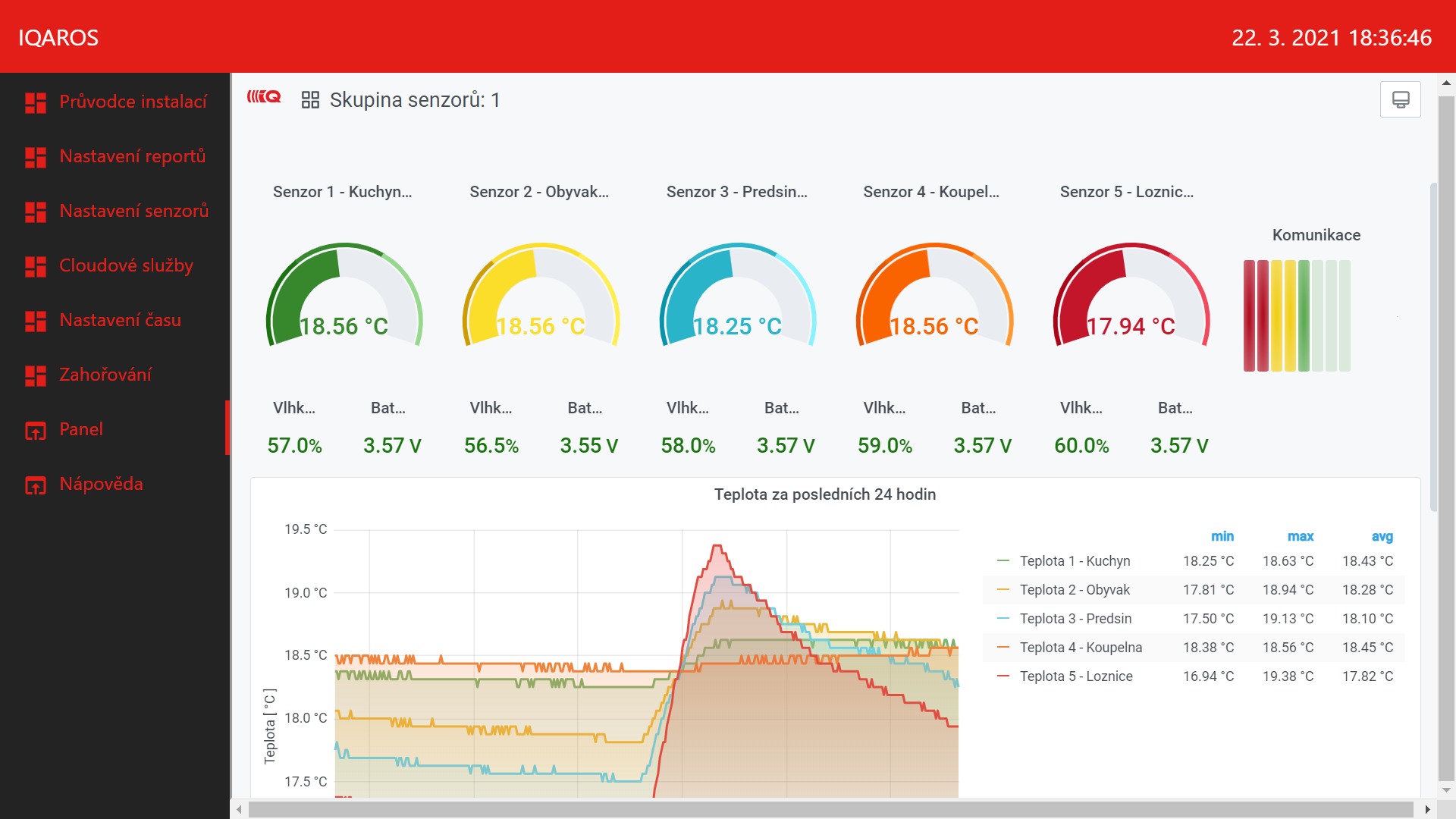 The sensors can operate in a local network and can be combined with lights. They can be monitored remotely thanks to a cloud connection.
You could see many of the sensor manufacturers and cloud solution providers at the IQRF Alliance meeting.
Well-known manufacturers are MICRORISC with its set for measuring temperature and humidity IQAROS, or Protronix with sensors for CO2, VOC, and other substances. Among the cloud providers that have demonstrated their solutions, such as clouds and data centers, let's name IBM, ZAT, HEXIO and MasterDC.
Heating optimization
Hotels, offices, schools, offices - all these buildings can be heated in an optimal way depending on the planned use of individual spaces. This can save a huge amount of energy. Automatic control systems respond to measured values and optimize room temperature when no one is there.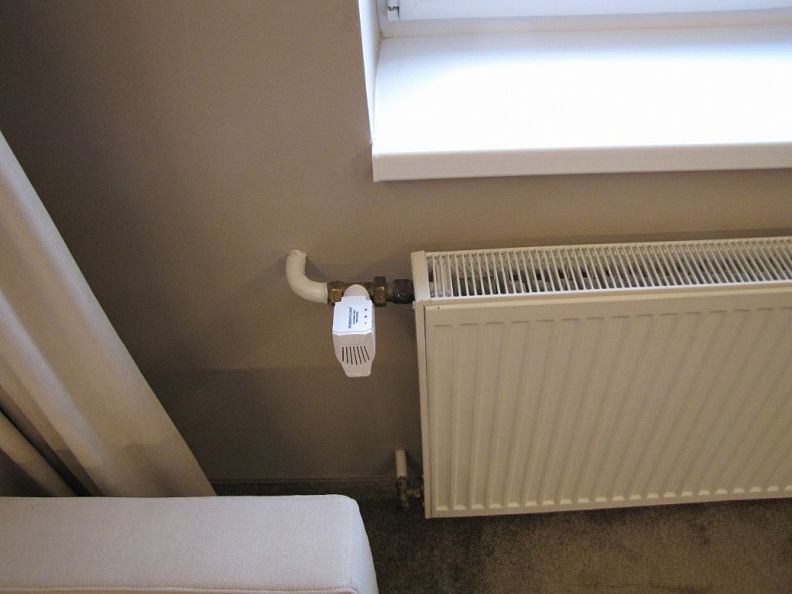 The control system can be connected, for example, to the hotel's reservation system, which then automatically increases the room temperature to a comfortable level at the time of the guest's planned accommodation. After check out of the room, the temperature will be set to the economic level. The system can also detect if a hotel guest leaves windows open. Then the temperature of the room is automatically reduced.
There are several companies in the IQRF Alliance that deal with this issue or cooperate with integrators. Let's name the company Austyn International, ZAT, Logimic or NIKATRON.
Consumption monitoring, energy cost-sharing and remote control of appliances
Whether it is shared workshops, laboratories, data centers, where it is useful to know how much individual clients consumed electricity, or you have profitable appliances that need to be still functional, you can use excellent reliable remotely controlled sockets from the NETIO products company.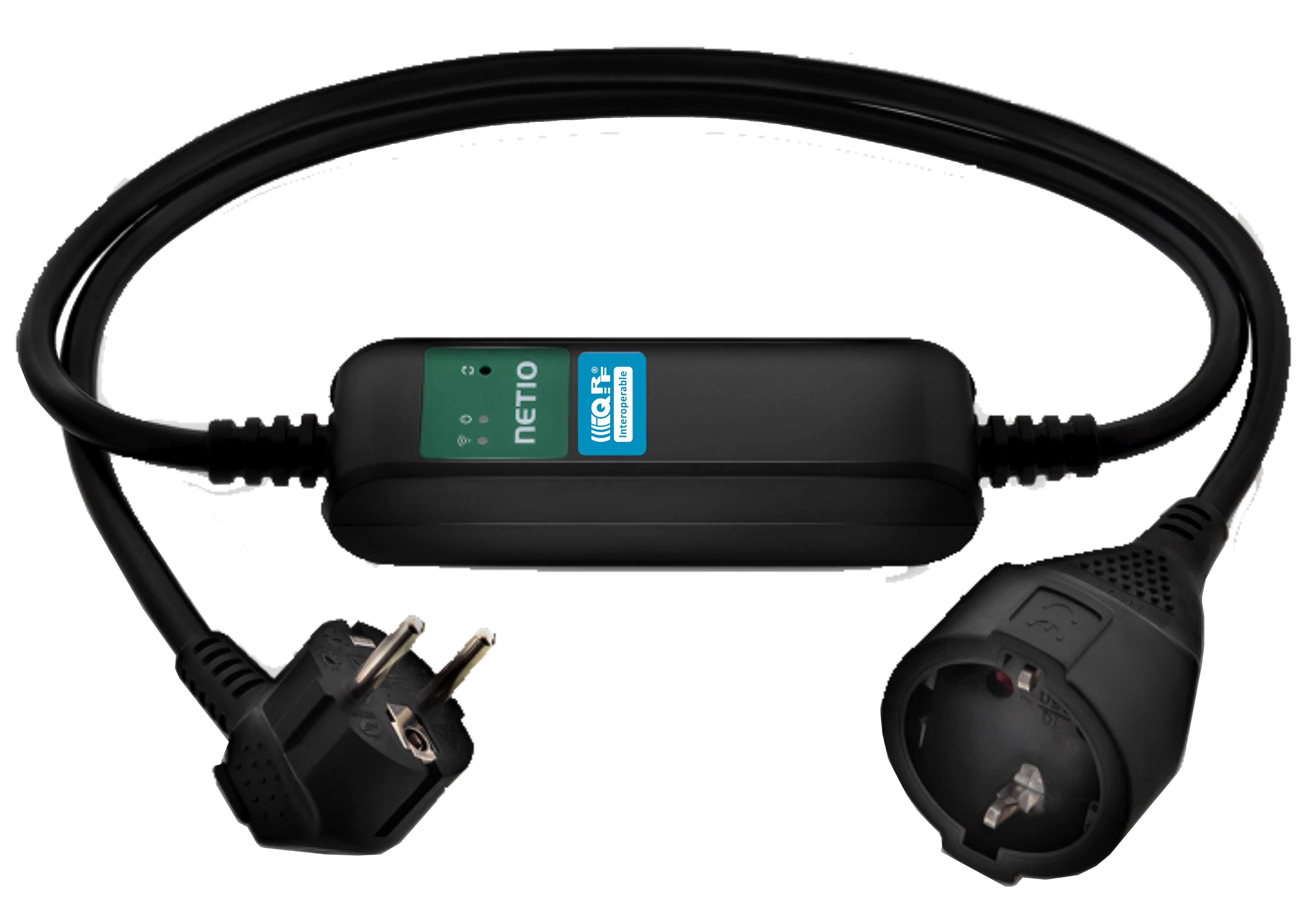 They are a hardware manufacturer taking care of the life and reliability of their equipment, performing extensive tests, and ensuring the backward compatibility of their products. In addition, they integrate a huge range of communication protocols, so you can communicate with their sockets in a variety of ways. The sockets can not only be controlled but also you can obtain various information about electrical quantities from them on an ongoing basis.
An example of use can be a project in France in a campsite, where the boilers in the cottages are switched on and off remotely, depending on whether the guest is currently there or not. Unused boilers' heating is unnecessary and expensive. Another use can be seen in the shopping center, where advertising screens are remotely controlled. In the event of an outage, it is much more expensive to send a technician to the site than to use remote-controlled power sockets.
You can also listen to an interview with Jan Řehák on the new podcast channel of IQRF Alliance, where he talks in more detail about these projects and the use of IQRF technology.

Smart cameras and business systems
Thanks to artificial intelligence and connection to the camera system, it is possible to analyze not only the number of customers in the store but also their structure. From this, stores can deduce what goods to add, how to optimize their distribution in the store, and improve the satisfaction of their customers. All with the necessary anonymization of persons.
Among others, the companies NIKATRON and Yes-research work with shopping centers, and they presented their activities at the mentioned conference. They invite other partners to their projects, with whom they can deliver more complex solutions.

Monitoring and elimination of pests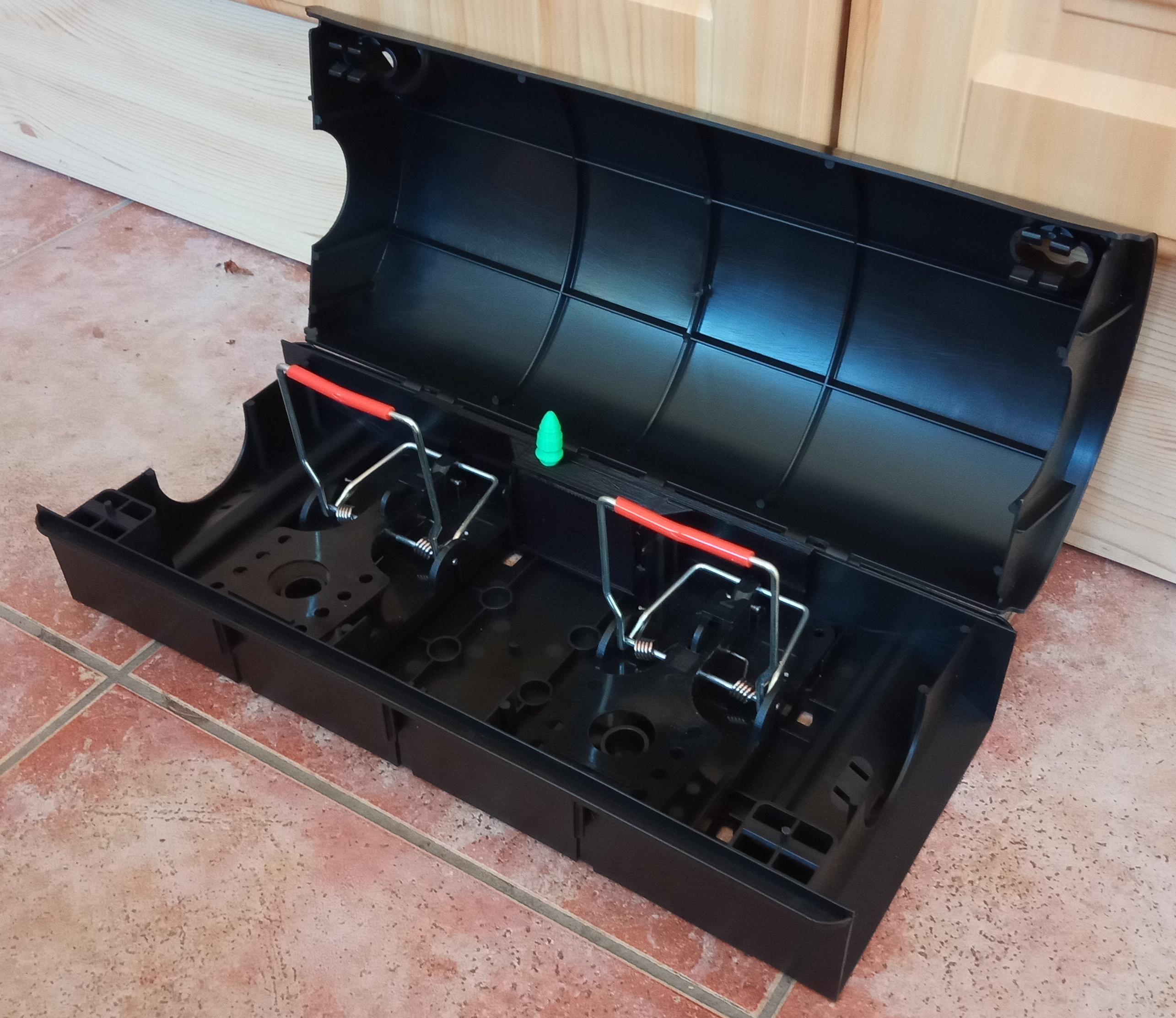 Last but not least, it is necessary to pay attention to the monitoring and elimination of pests, which not only bother us but can also spread dangerous diseases.
Adera has introduced their smart solution, where they use traps connected to a wireless network. As soon as the pest is caught, the system sends a message to the control application. Based on the capture, the next steps are established for the elimination of pests.
This approach ensures that the amount of biocide used is reduced to the minimum necessary and a fast, operative approach is taken to remove trapped animals. The owner of the building obtains all the necessary data for archiving and auditing.
Flood prevention in municipalities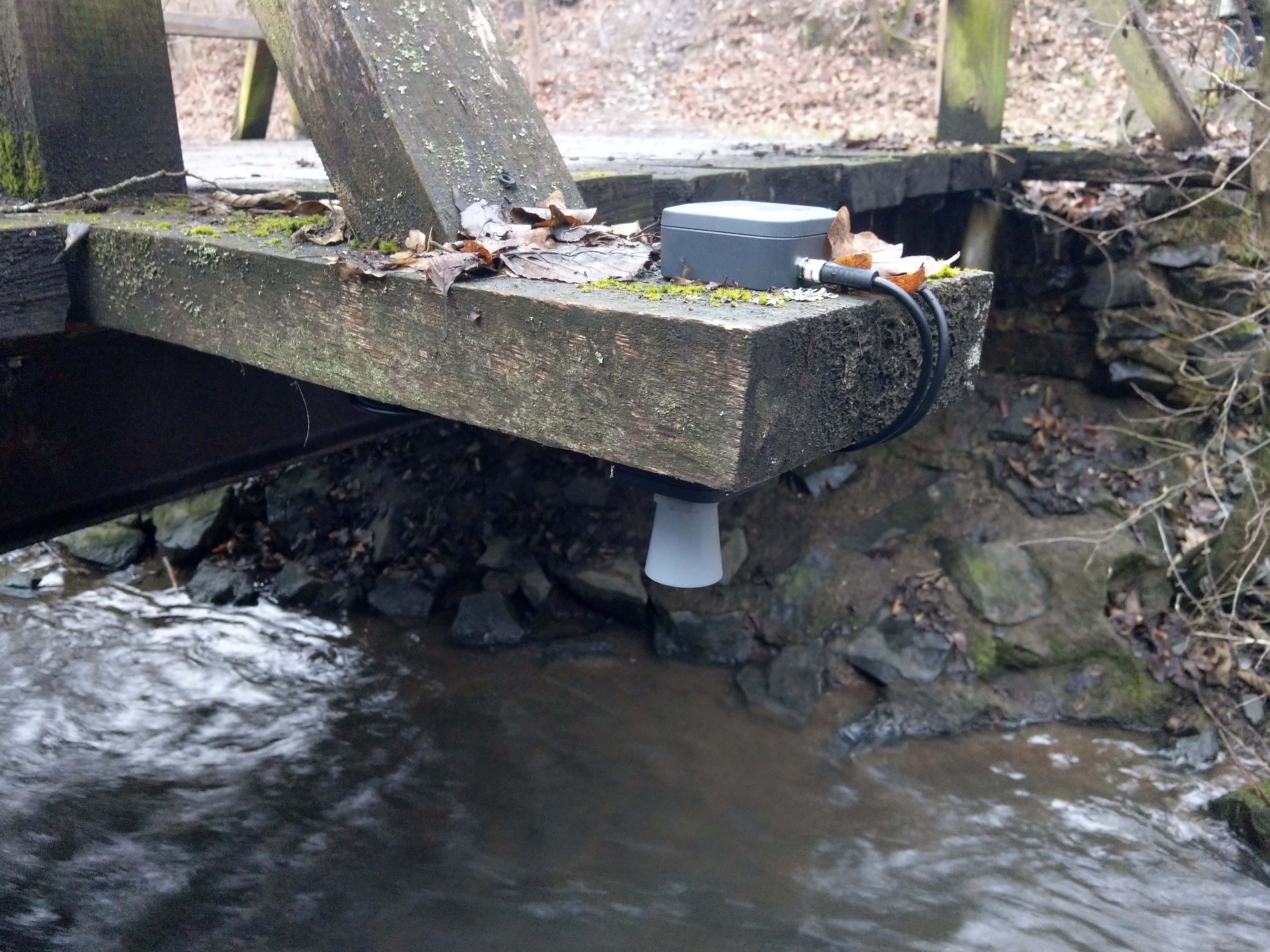 In municipalities, there are often side streams that can cause local flooding. There is a solution for monitoring the water level. JoTio Tech has introduced its ultrasonic sensor connected to a wireless network. The sensor measures the level at regular intervals and sends data wirelessly to the central application.
Safer roads and railways
In the vicinity of roads and railways, there are often rocks, which disintegrate over time due to erosion, and falling stones then endanger everyone who is on the roads. Researchers from VSB in Ostrava demonstrated their monitoring restraint system, which is already being piloted and can be put into commercial practice.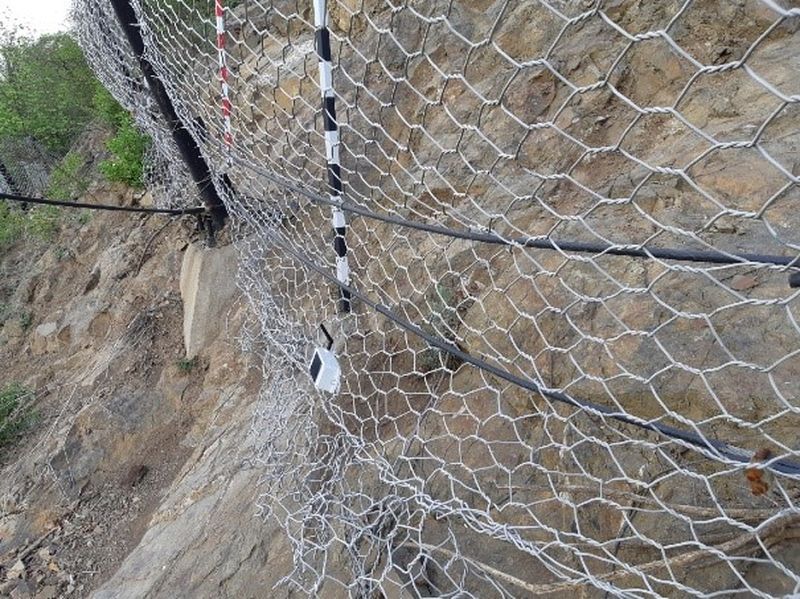 Another problem that the railways in particular face in areas with higher rainfall are moving embankments, which can mean the subsequent derailment of the train with all the negative consequences. Embankments can be monitored continuously using position sensors. In this way, the embankments of the railways in Scotland are guarded.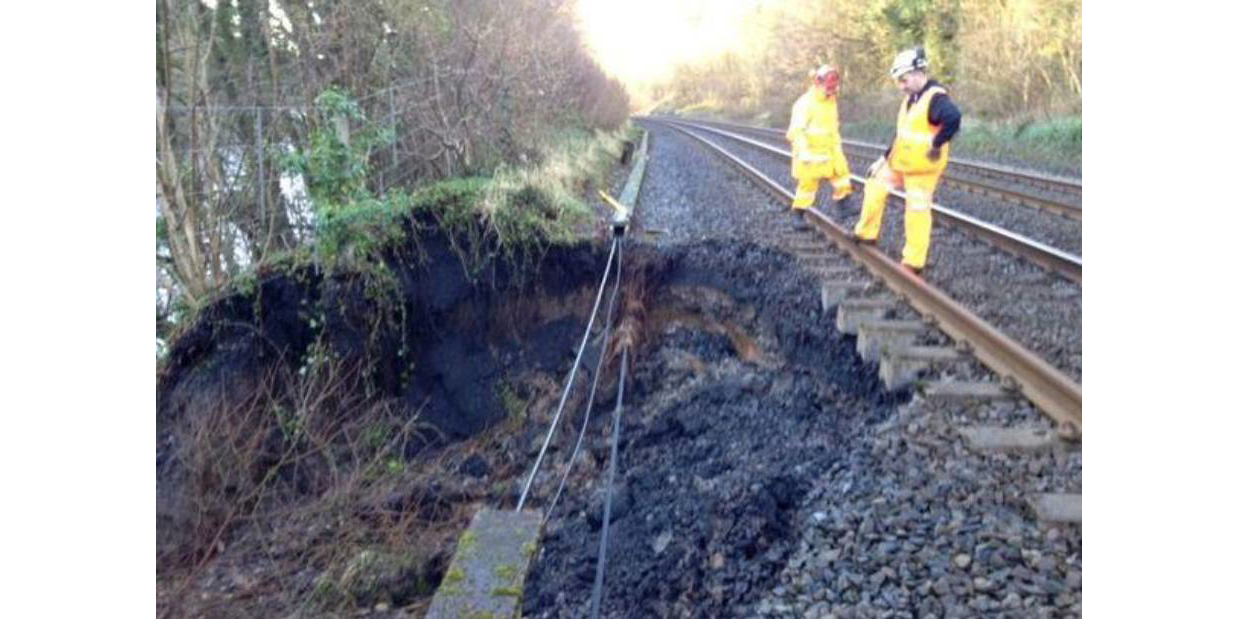 The IQRF conference was organized by the IQRF Alliance, which is a member of the City of the Center of the Future and brings together innovative entities from the commercial and non-commercial sectors. You can find more about partners and solutions at www.iqrfalliance.org.
To discuss the possible deployment of these solutions, contact the author of the article at ivona.spurna@iqrfalliance.org.