IQRF Meetup - press release
12 October 2022
IQRF Alliance members presented their solutions and actual products at the joint meeting, which can help with energy savings and energy management of buildings and municipalities.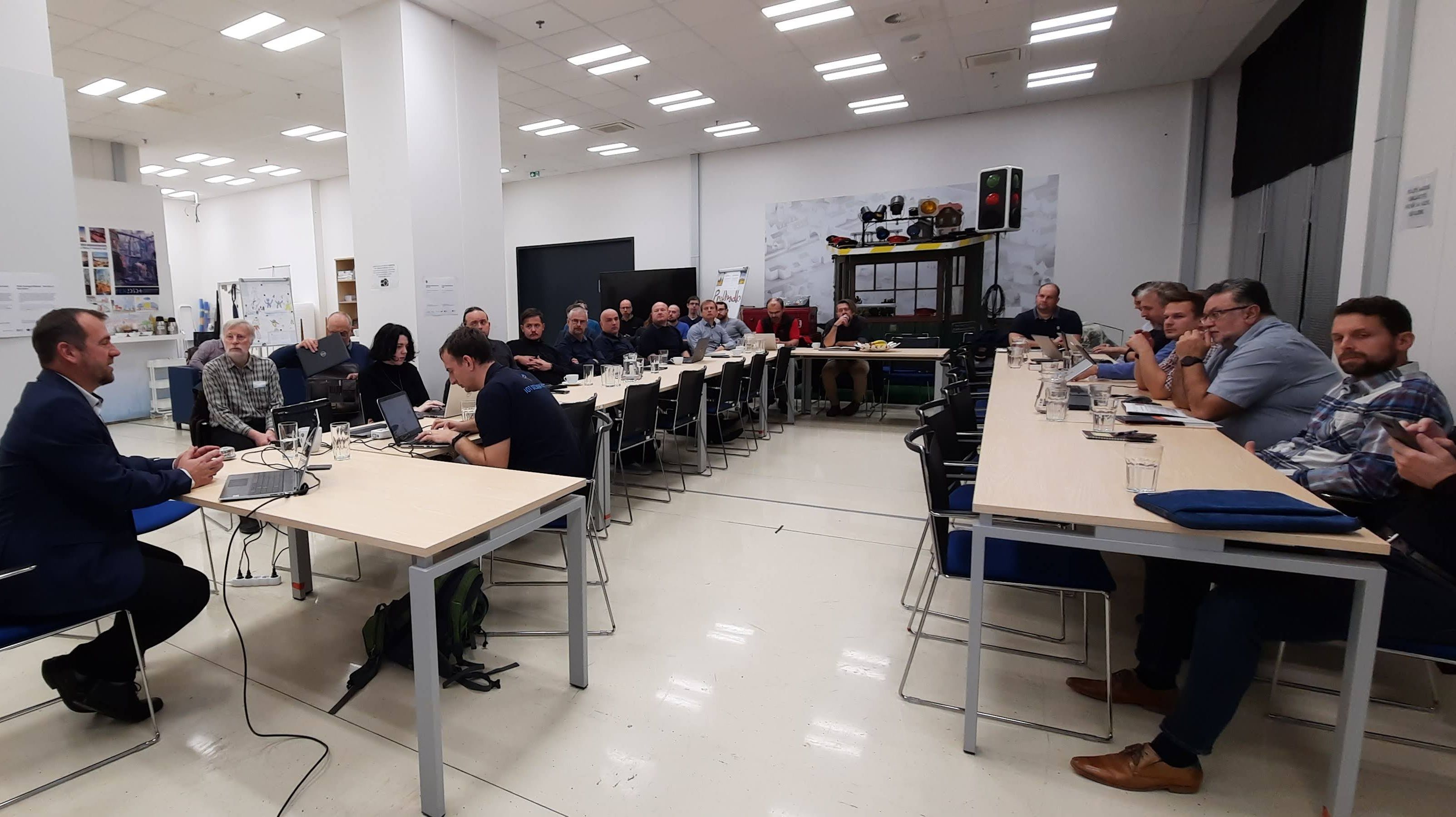 MICRORISC introduced the IQAROS sensor system for measuring temperature and humidity in buildings and components for adding IQRF wireless connectivity to lights. More...
DATmoLUX presented their public lighting, which they applied in their latest project to Brno's landmark, Špilberk Castle. The castle can be lit up in different colors according to the situation, thus fine-tuning the atmosphere of the moment. More...
Spectrasol presented its innovative and patented lighting - full-spectrum lighting used in schools, and offices - wherever people need proper lighting that does not damage their eyes and promotes performance and a good mood. More...
It was reminded that there is currently a possibility to get a grant for energy-saving controlled outdoor lighting in municipalities and contacts were given to customers in case they needed help with them. In case of interest, contact Ivona Spurna, secretary of the IQRF Alliance. More...
Logimic presented its cloud application, in which they combine the monitoring and control of IoT devices from the areas of lighting, heating, sanitation and sensors. More...
The representative of the SANELA company presented high-quality and reliable products of sanitary technology. Thanks to remote monitoring, it is possible to obtain continuous data on the used social facilities, to optimize cleaning and replenishment of toiletries. Water faucets that have not been used for a long time can be remotely flushed - it prevents the unwanted multiplication of bacteria and subsequent health problems. Thanks to long-term statistics and reports, it is possible to demonstrate that facilities are managed as required by hygiene standards. More...
A representative of Austyn International presented a smart, remotely controlled heating control in buildings. He mentioned reference examples from industry and schools. The temperature at which individual rooms can be heated can be controlled independently of the other rooms if individual thermostatic heads (anti-vandal design) are used for control. They last for at least 5 years on batteries. The heating can be connected to the plan for the use of individual rooms. More...
The EFG CZ representative presented the AKTION system, an electronic system that can help the client in many ways. For example, it can monitor attendance, plan shifts, check the entry of people, the arrival of cars, order and issue food, register lending of things, and much more. More...
Master Internet introduced the new ANGELO product, which enables monitoring of people's movements and their health status, detection of possible falls, and anonymization of patients thanks to skeleton scanning. The system is modular and suitable for hospitals, nursing homes, and industrial plants. More...
After networking and consultations, the conference continued with its technical part.
The team of IBM presented smart AI solutions working with IoT data and offered their help to partners. Thanks to artificial intelligence, other data can be derived from the data obtained from certain sensors, room usage scenarios can be learned and unwanted patterns can be detected. More...
ZAT presented its SimONet IoT system, which enables data from various sensors and controllers to be unified and visualized in one control and monitoring system.
Unipi introduced its Unipi Iris industrial IoT gateway, modular and adaptable to customer needs. More...
IQRF Tech has introduced new "black" IQRF transceivers that bring many improvements over the previous series. The goal is to meet the needs of the market and motivate manufacturers to produce interoperable products. More...