IQRF Conference 2016 online - day 2
26 May 2016
The second day of the IQRF Conference is more technical than the first day. Vladimír Šulc, CEO of Microrisc, introduced new security layers in the IQRF transceivers. This means that your data in IQRF mesh network are secured against attackers from outside the network or even from inside.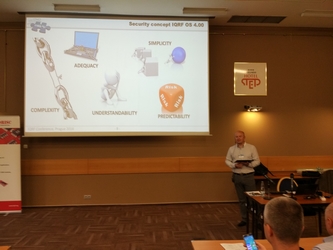 Hynek Syrovátka, CTO of Microrisc, astonished the audience by presenting the technical news around the IQRF technology. All new features are targeting customers' needs and improving their comfort.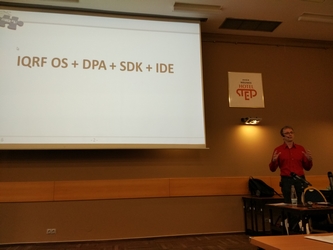 Šimon Chudoba is back on the stage with his hands-on demonstration how the IQRF.zone works. Participants are following the step-by-step IQRF.zone walkthrough.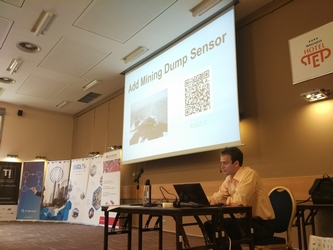 Jozsef Kopják from IQ Home has very interesting presentation about new features and new devices. The features bring very inovative approach to use of gateways. The audience is impressed and everyone is listening carefully.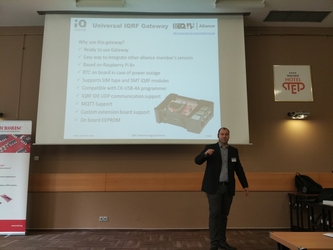 Tomáš Kozel from University Hradec Králové, Faculty of Informatics and Management, presented how students can learn about the IQRF. This can be an advantage for the members of the Alliance because there will be many IQRF professionals immediately after finishing the school.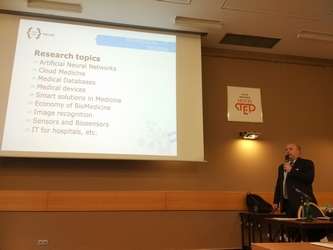 IQRF Wireless Challenge II starts on the 27th of May therefore there was a short introduction of the contest within the IQRF Conference 2016. Students also introduced their applied projects. Showing their talent to the established companies can ensure them a better job.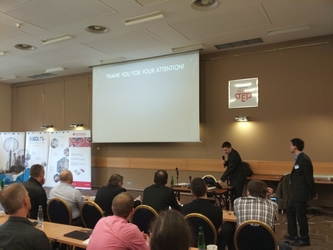 This is all from the IQRF Conference 2016. Thank all of you for your participation, support and your presentations! We are looking forward to next year!

All photos from the IQRF Conference 2016
Presentation download