MICRORISC IQRF DALI bridge
Transfers DALI communication via IQRF wireless network
Company info:
Name: MICRORISC s.r.o.
Street: Prumyslova 1275
City: Jicin
Country: Czech Republic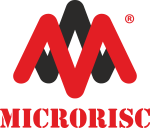 Info about product
Category: end devices
Status: New
Manufacturer Name: MICRORISC
HWPID: -1 (0xffffffffffffffff)
Product Version: 1
Manuf. Location: Czech Republic

The IQD-DB1M-01 indoor DALI bridge enables to communicate with equipment with the DALI interface via the IQRF wireless Mesh network. It works as a bidirectional data tunnel to transfer data frames between IQRF and DALI.
Key features
Easy including into the network via NFC by mobile phone
Indoor only, for mounting into soffits
Small dimensions, 22 mm height
Configurable via RF
Interoperable, observing IQRF DALI Standard
Powered from mains
For wirelessly controlled lighting
Applications
Wirelessly controlled lighting
Indoor lamps
Building automation
Internet of Things
Parameters
| | |
| --- | --- |
| Supply voltage | 100 V to 240 V AC (mains) |
| Supply wattage | 0.25 W max. |
| RF transceiver | TR-76D |
| RF antenna | Flexible printed circuit inside the case |
| RF band | 868 MHZ, 916 MHz on request |
| Effective radiated power | Programmable in 8 levels up to the following values: |
| 868 MHz band | -1.4 dBm |
| RF range | Up to 130 m |
| Operating temperature | -10°C to +60°C |
| Storage temperature | -10°C to +60°C |
| Relative humidity | 5% to 80%, without condensation |
| Case material | ABS |
| Size | 88 mm x 38 mm x 22 mm |
| Flammability | UL 94 HB |
| Weight | 48 g |