Liteplan DNA/1 DALI Addressable Conversion Kit
DALI Addressable Conversion Kit
Company info:
Name: Liteplan Limited
Street: Apex House, Bryant Avenue
City: Romford
Country: United Kingdom


Info about product
Category: end devices
Status: Available
Manufacturer Name: Liteplan Ltd.
HWPID: -1 (0xffffffffffffffff)
Product Version: 1
Power Supply: battery
Manuf. Location: United Kingdom

3 hour DALI Self-Test emergency lighting conversion kit, designed to suit an extremely wide range of LED types and circuits. The DNA/1 and DNA/1S automatically adjust the output LED current to provide the best match between the battery and the load, providing maximum illumination whilst ensuring full battery duration. The DNA/1 and DNA/1S will operate LED loads between 6-55V forward and the DNA/1/80 and the DNA/1S/80 will operate LED loads between 6 and 80V forward.
This product is fully DALI compliant and in keeping with the DALI Standard, if the module is commissioned without a DALI control system present, the unit will revert the standalone self-test, indicating its faults via the charge LED.
This product can be combined with IQRF DALI bridge.
Specifications
DiiA Registered DALI 1 Device
2-pole Changeover Relay
Additional 3rd Pole Relay for Driver Protection
Deep Discharge Protection
Intelligent, Low Energy, Charging Circuit
Extra Long Life LiFePO4 Cells
Slim Module for Integral Mounting
Strain Relief Module for Remote Mounting
 
DNA/1
DNA/1S
DNA/1/80
DNA/1S/80
LED Voltage Range
6-55V
6-80V
I Rated
320mA - 35mA
320mA - 24mA
P Rated
3W - 80W
3W - 80W
LED Voltage Limit
55V
80V
Bat. Current Limit
1100mA
Mains Supply
230-240V AC 50/60Hz
Power Rating
1.3W 12.5mA λ = 0.44
Charge Current
Dual Rate 0-250mA
Recharge Period
12 hours
Battery Pack

3.2V 3.8Ah

LiFePO4

3.2V 4.5Ah

LiFePO4

3.2V 3.8Ah

LiFePO4

3.2V 4.5Ah

LiFePO4

Battery Cut Off
2.5V
Ta
5°C to 25°C
Tc
5°C to 55°C
Integral Kit Size

Module - 178mm x 30mm x 22.5mm FC=172mm

Battery - 90mm 28mm Ø

Remote Kit Size

Module - 231mm x 33.6mm x 22.5mm FC=224mm

Battery - 94mm x 34.5mm Ø
Documentation
Product website:
http://www.liteplan.com/new-products/item/dna-1
Other products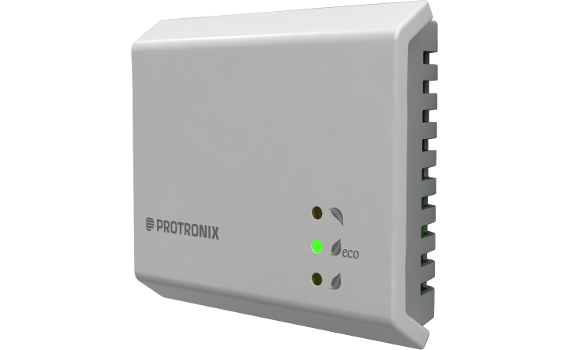 Combined sensor NLII-TVOC/RH is used to monitor air quality inside…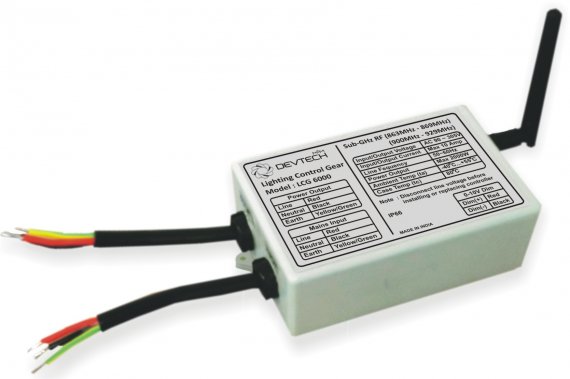 RF based Lighting Controller for street lighting remote management &…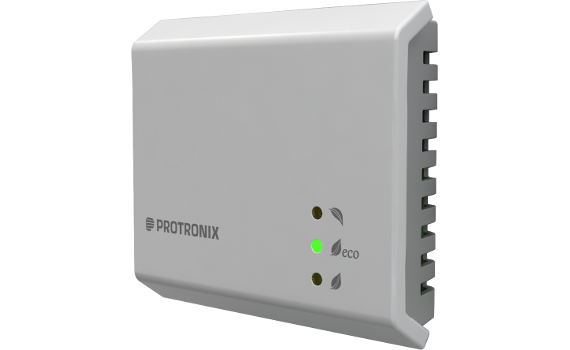 Room sensor NLII-iVOC is used to monitor air quality inside buildings.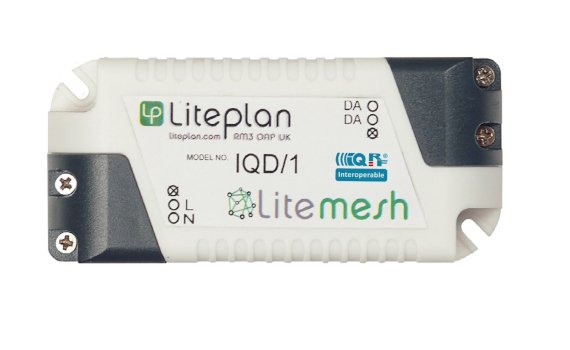 LiteMesh Wireless Node