IQRF Summit 2017 presentations and photos
12 June 2017
The event focused on real solutions for smart cities, buildings, homes, transportation, security and industry was held in Prague on 7 and 8 June 2017.


The products and solutions were presented here by company representatives of Microsoft, O2, AAEON, MICRORISC, VPGC, Ardomus, NETIO Products, Aledo, Cross Network Intelligence, Protronix, CISCO, Master Internet, CETIN, IQ Home, CITIQ, DATmoLUX, RehiveTech, TECO, Austyn International, Dazzle Light, FOXON, S3 Group, Deprag, CIS, Unipi.technology, Tesla Blatná and others.
The IQRF Summit 2017 was launched by Šimon's Chudoba welcome presentation. Where he summed up latest news, major events during the year and introduced new members of the IQRF Alliance.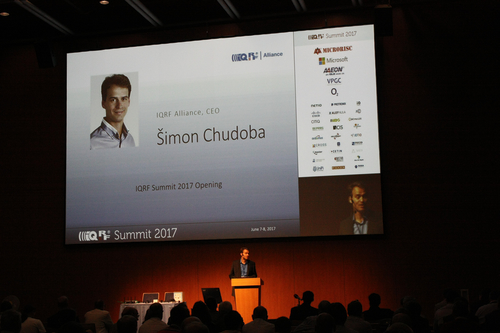 Vladimír Šulc, CEO of MICRORISC, gone through the history of the IQRF technology and announced new direction which is the technology and MICRORISC heading towards.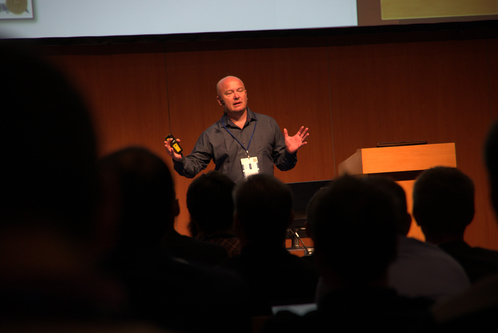 Šimon Chudoba, CEO of IQRF Alliance, introduced simple and cost-effective way how to build your own wireless network using the joint product of MICRORISC and AAEON Europe – IoT Starter Kit.
Fabrizio del Maffeo, CEO of AAEON Europe, and Marco Barbato, UP advisor, brought detailed information about an UP board and shown real IoT demo. They also introduced an IP68 industrial gateway using the IQRF technology.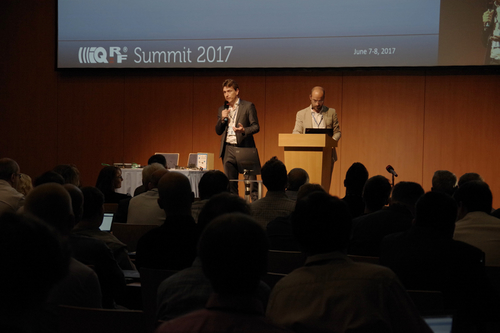 Jan Sekerka, Partner Business Evangelism Lead in Microsoft, spoke about Microsoft IoT vision and plans and how IQRF fit in this vision.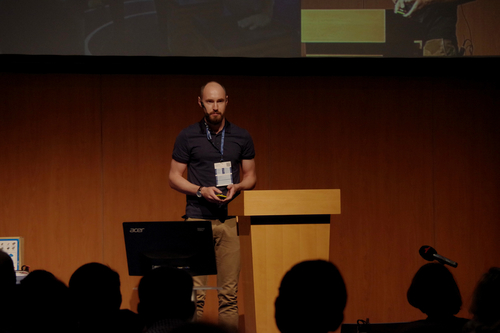 Radek Žert, Sr. Presales Consultant in O2, and Miloslav Žáček, CEO of Protronix, presented their joint project from the area of air quality monitoring – Healthy school.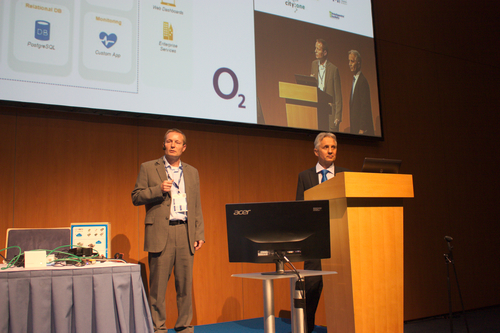 Dominik Horský, Business Development Manager from CETIN, shown CETIN's vision of positioning of the IQRF technology on current IoT market and their plans to implement the IQRF wireless technology.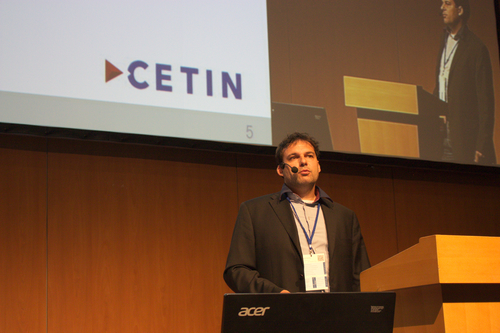 Unfortunately, Viktor Baker, CEO of ASID, wasn't able to come because of illness, despite that, we saw a short video about poly-functional building of 70,000 sqm where the IQRF technology should be used.
Chinru Lin, President of Ardomus, and Petr Doutnáč from Zyxel, presented IQRF GWs and routers for consumer market. Part of the presentation was also live demo using a smartphone to build and set up the IQRF network.
Štefan Kormaňák, Sales Representative in Datmolux, had an interesting speech about real lighting installations using the IQRF technology.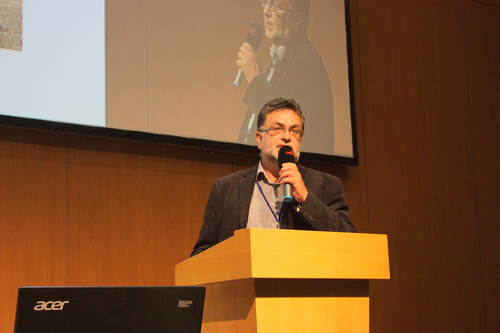 Vladimír Rajci, CTO of AUSTYN International, introduced flexible indoor heating solution with wireless IQRF management.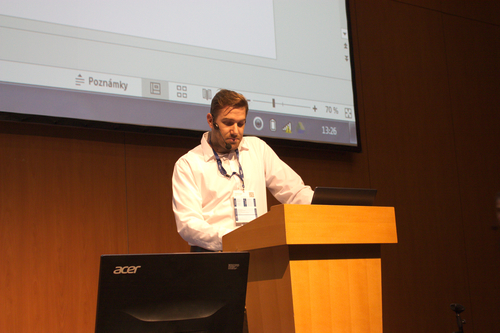 Jan Řehák, CEO of Netio, shared with the audience his vision of the IoT in power sockets. He mentioned that the IQRF wireless technology is very simple to implement and helps to create a low-cost wireless IoT solutions.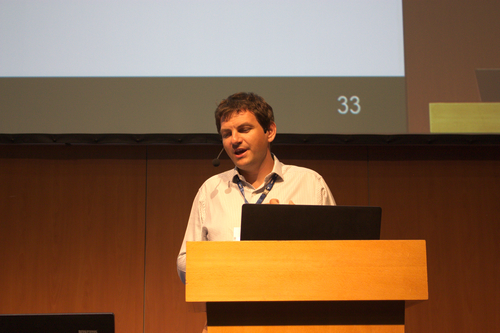 Jozsef Kopják, CEO of IQ Home, introduced the IQ Home ecosystem, new hardware and also new software products and how to use and manage GWs, sensors and actuators in one wireless network over MQTT protocol.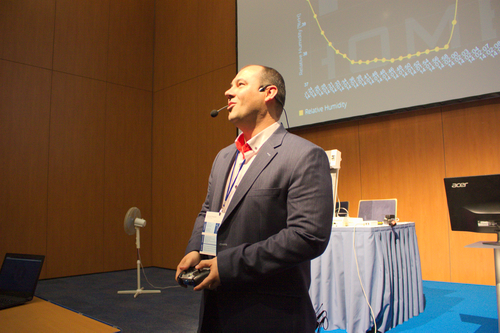 ALIS – localization and safety monitoring system was introduced by Michal Růžička, Technical Director in Aledo. Part of the presentation was live demo showing the audience automated safety system in cooperation with phone, e-mail and call notifications.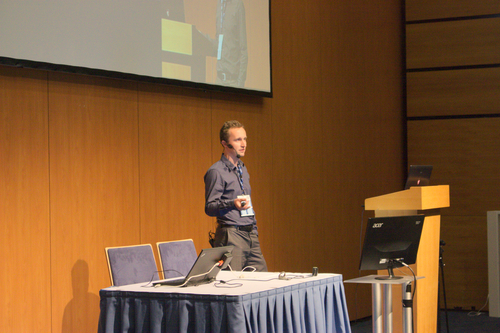 Jaromír Peterka, CEO of FOXON, presented on the topic "IQRF technology in the world of an industrial automation, focused mainly on projects of Industry 4.0 like condition monitoring and predictive maintenance".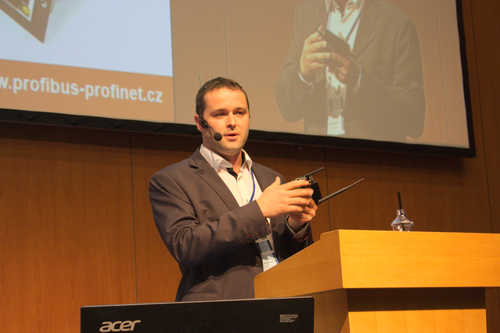 Michal Hubálek, CTO in Deprag, spoke about data monitoring and collection from grinders. It was a perfect example of Industry 4.0 project. Deprag cooperated on that project with another IQRF Alliance members – CIS, the developer of cloud platform for data collection. Their work was presented by CEO of CIS Ladislav Groh.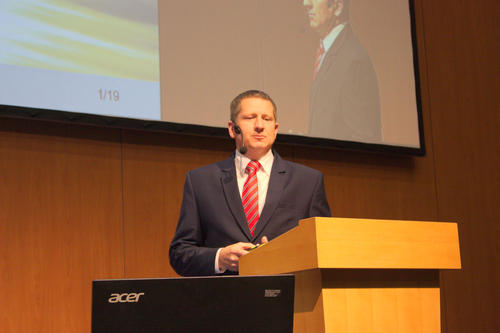 Deprag - Presentation download
CIS - Presentation download
Gerry O'Carroll, ASIC Sales & Business Development Manager from S3 Group, introduced his company, which is a new member of the IQRF Alliance, revealed plans where to implement the IQRF technology and described S3 Group's special processor unit called ASIC and its real applications.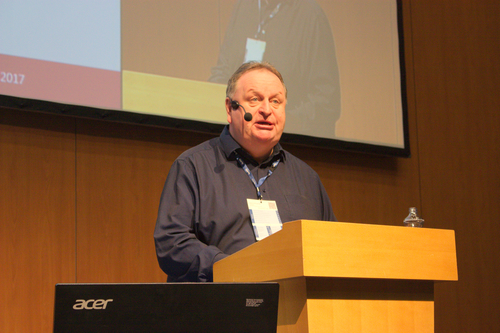 Smart City Monitoring system was presented by Radovan Polanský, CEO of TCP Písek. Surprise was the revelation of brand new environmental sensor capable to measure light intensity, air quality, dust pollution and much more. The sensor was developed in cooperation with Tesla Blatná.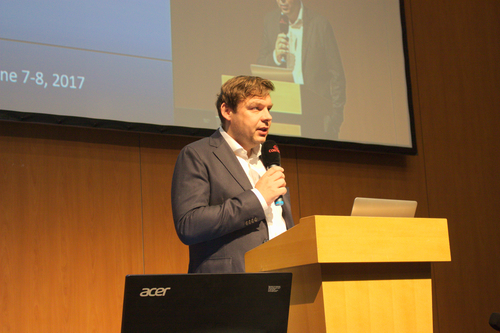 Another Smart City platform was introduced by Martin Doležel, Commercial Sales Team Leader from CISCO. Brief introduction of well-known company was followed by live demo of smart city platform already installed in Copenhagen.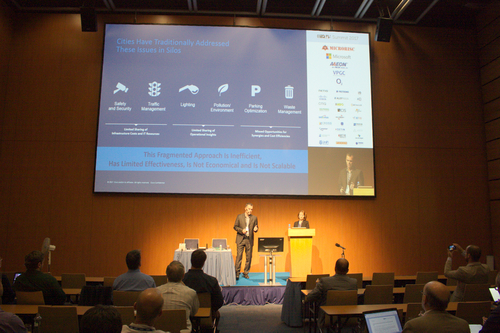 Zlatko Zlatkov from Dazzle Light presented IQRF street lighting in Bulgaria, the live project build on the IQRF wireless technology by Dazzle Light.
Martin Pípa, CEO of CITIQ, introduced IQRF traffic monitoring and data collection system. Furthermore, new highly damage resistant traffic sensor was revealed.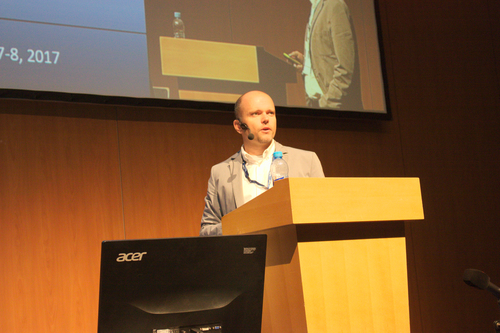 Jaromír Klaban, Commercial Director in TECO, spoke about a bike locking pilot project based on the IQRF wireless technology.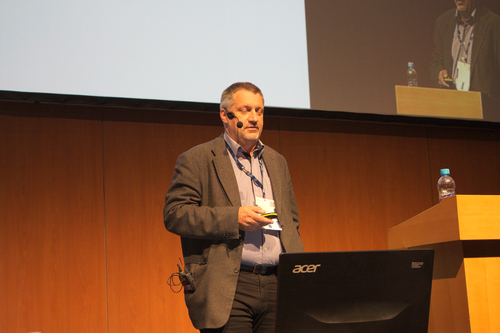 Tomáš Hora, CTO of UniPi.technology, introduced open API IQRF enabled controllers.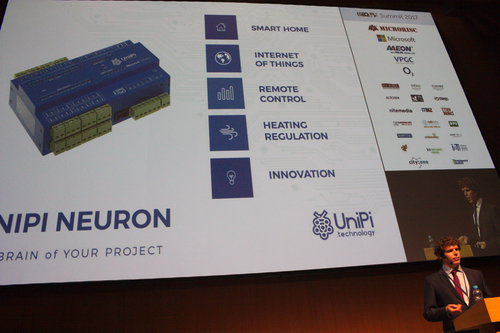 Vladimír Šulc, CEO of MICRORISC, in his technical presentation introduced the future IQRF technical concept.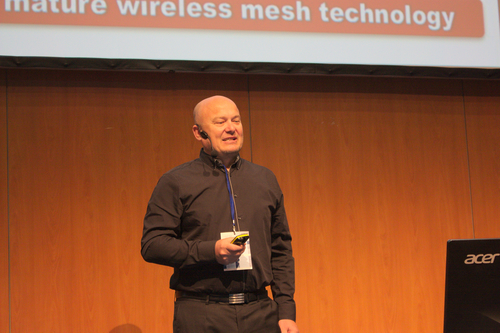 Hynek Syrovátka, CTO of MICRORISC, spoke about IQRF standardization, how is done, cooperation with members of the IQRF Alliance and listening to their ideas in area of products standardization.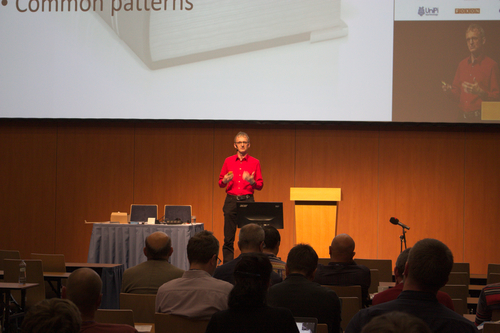 Ivona Spurná, Smart School manager, announced the winners of the IQRF Wireless Challenge III and handed over the prizes together with Petr Doutnáč from Zyxel.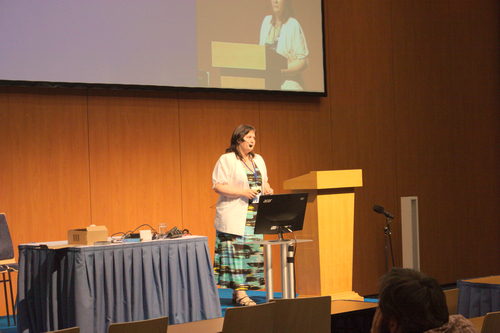 Jan Velička, winner of the IQRF Wireless Challenge, introduced his winning project about CO2 monitoring sensor build by himself.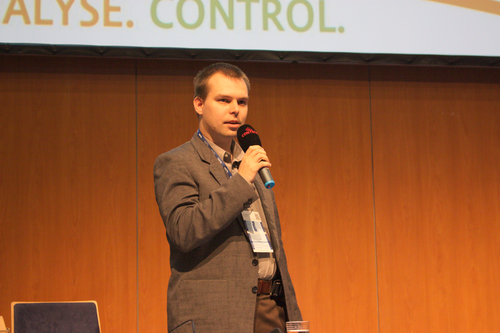 Tomáš Mejzlík, FabLab Brno, introduced the newly formed project FabLab – digital fabrication facility opened for everyone.
Josef Hájek, co-founder and leading manager in RehiveTech, presented their remote management of IQRF gateways by RehiveTech Management System.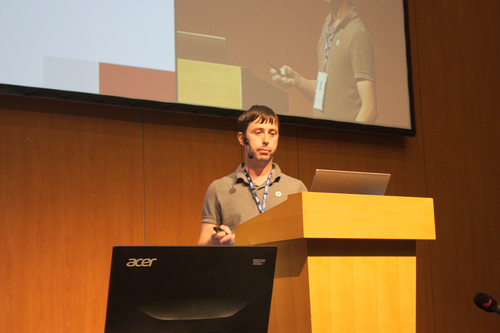 Tomáš Doležal, CEO of CROSS Network Intelligence, spoke about database of nodes in IoT networks.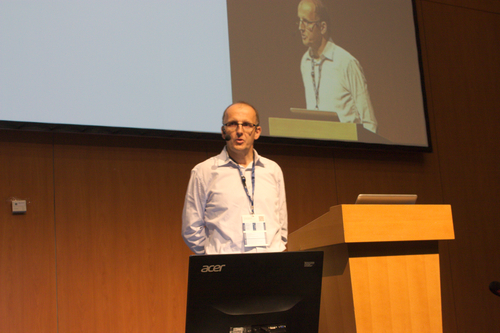 Petr Štěpánek, Sales Director of Master Internet, revealed a mobile app for the IQRF. User can manage and set up various characteristics of his network remotely using only his smartphone.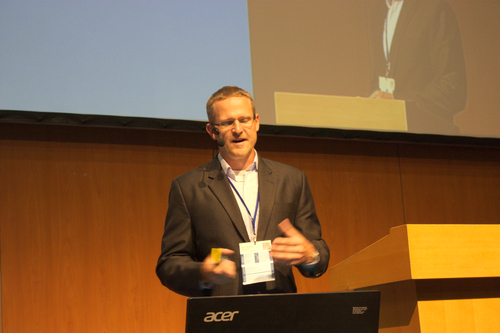 Šimon Chudoba brought a brief recap of the IQRF Summit 2017 and friendly invitation to other events organized by the IQRF Alliance.
We are very happy hearing such a positive feedback from all participants and we are looking forward to next year and all other events where we can meet each other and discuss the IQRF wireless technology and members' products and solutions together.